It is the first time a Norwegian feature has won the prestigious $52,000 prize.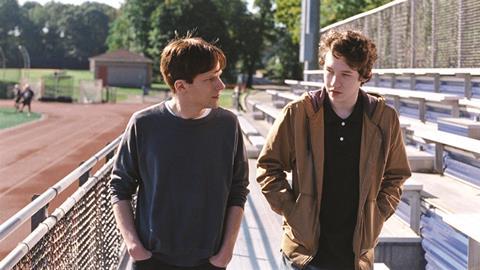 Norwegian director Joachim Trier's English-language family drama Louder Than Bombs has won the prestigious Nordic Council Film Prize.
The DKK 350,000 ($52,000) prize will be shared between Trier, writer Eskil Vogt and producer Thomas Robsahm in recognition of the fact film-making is a collaboration between a director, writer and producer.
The Nordic Council is an inter-parliamentary body fostering cooperation between the Nordic territories including Denmark, Finland, Iceland, Norway and Sweden.
Every year it awards prizes in five artistic categories including cinema, literature and music.
Louder than Bombs is the 13th recipient of the award and the first Norwegian feature to in the prize. Last year's winner was Iceland's Dagur Kári with Virgin Mountain (Fúsi).
Prince Frederik of Denmark presented the award at the autumn session of the Nordic Council, which is currently being held in Copenhagen.