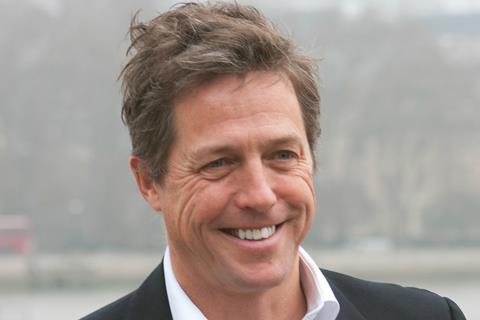 Hugh Grant has taken aim at a Conservative Party election campaign ad inspired by a much-imitated scene in the 2003 romantic comedy Love Actually, in which a man pretends to be a carol singer and holds up a series of cards confessing his secret love for the new wife of his best friend.
Taking the role originally played by Andrew Lincoln, Conservative Party leader Boris Johnson presents a series of messages, proclaiming the UK parliament has blocked Brexit and that he will force through the UK's withdrawal from the European Union by the end of next year if he gets a clear majority.
The spoof ad, entitled 'Brexit Actually', was released on Dec 9, just three days ahead of the UK general election on Dec 12.
Grant, who played the UK prime minister in the original film, is currently campaigning across the UK to encourage the electorate to vote tactically to oust the Conservatives from power, or at the very least deprive them of a majority in parliament.
Speaking on BBC Radio 4's morning news and current affairs Today programme, the actor praised the production values of the spoof ad but questioned where the money to produce it had come from.
"I thought it was quite well done. Very high production values, clearly the Conservative Party have an awful lot of money. Maybe that's where all the roubles went," he said.
His last comments referred to a controversial intelligence report by the UK parliament's intelligence and security committee suggesting Russia has infiltrated UK politics, which Johnson has refused to release.
In a further dig, Grant added: "I did notice one of the cards from the original film that he didn't hold up was the one where Andrew Lincoln held up a card saying 'because at Christmas you tell the truth'."
"And I just wonder if the spin doctors in the Tory party thought that was a card that wouldn't look too great in Boris Johnson's hands."
Johnson has been proven to have lied throughout his career in politics and formerly journalism. The election campaign has also been mired in claims of disinformation and fake news by his party.
According to a report in The Independent newspaper at the beginning of December, Google has taken down at least eight paid-for Conservative ads since the campaign began because they violated its policies around disinformation.
There was no comment from Love Actually producers Tim Bevan and Eric Fellner at Working Title Films on what they thought about the spoof. Previously, Fellner has publicly suggested Brexit will be a disaster for the UK film industry.
Grant is among a number of UK film professionals campaigning to prevent the Conservative Party from winning a majority on December 12 which would allow them to impose a hard Brexit.
UK filmmaker Armando Iannucci has also tweeted to his 627,000 Twitter followers to vote tactically, while director Ken Loach and actors Steve Coogan and Mark Rylance have voiced their support for Labour Party leader Jeremy Corbyn.