The first scores are in from Screen's 2017 Cannes jury of critics.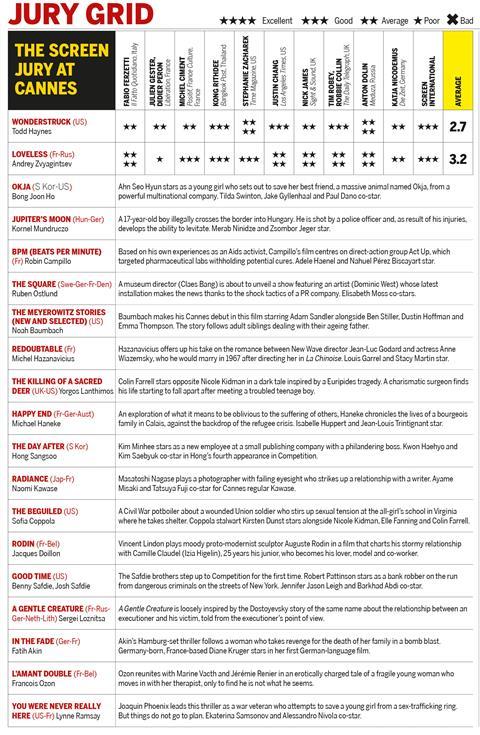 Andrey Zvyagintsev's drama Loveless made a strong bow on Screen's 2017 Cannes jury grid, impressing our critics with a score of 3.2 from a possible 4.
For comparison, only two titles topped that score on last year's Cannes jury grid: Jim Jarmusch's Paterson and Maren Ade's record-setter Toni Erdmann.
Screen's review of Loveless called it "a cruel, desolate, unforgiving image of Russia's new middle class".
Four of the jury were impressed enough by the film to give it the full four stars out of four. Julien Gester and Didier Peron went against the tide, however, awarding it a solitary one star.
The second debutant on the jury grid today was Todd Haynes' Wonderstruck, which also attracted a decent score of 2.7.
The film proved more divisive with the critics, attracting two four-star ratings and five two-star ratings.
Tomorrow's new entries on the jury grid are Bong Joon Ho's Okja and Kornel Mundruczo's Jupiter's Moon.