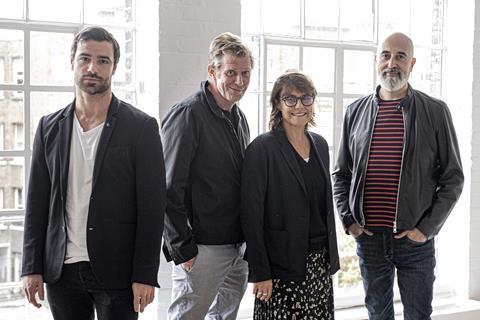 Lock Stock And Two Smoking Barrels actor Jason Flemyng has partnered with casting director Lucinda Syson, Dickensian actor Ben Starr and financial controller Cristiano D'Urso to form a TV and film indie.
The Kernel Factory will have a particular focus on talent-developed content and will look to source projects from established and emerging names. It will pursue feature and television content as it looks to build up its slate.
Flemyng's TV credits including Save Me, The Missing, Black Mirror, Pennyworth and Jamestown, the latter of which also featured Starr. Syson has worked on big-budget feature films such as Wonder Woman, Batman Begins and Gravity.
D'Urso's has worked on the financial side of content with companies such as Warner Bros, Dreamworks, Amblin and Amazon.
Flemyng said that he and Syson had been in discussion over the idea of the indie for a concerted time. "Lucinda and I have been cooking up The Kernel Factory for a while; now it's time to go to work, search for those stories we care about and find a home for them with the people who know how to tell them."
Syson added: "In tandem with my continued work as a casting director, it's wonderful to have the opportunity to evolve my industry experience with a fresh creative challenge."
This story first appeared in Screen's sister site Broadcast.