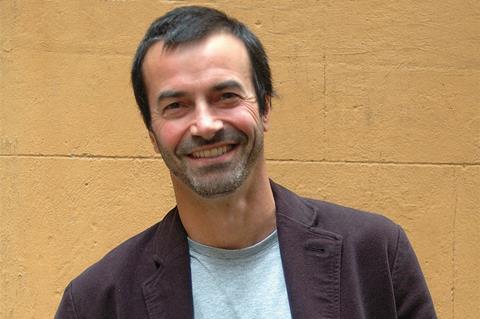 Lucky Red president Andrea Occhipinti has stepped down as head of the national association of distributors (ANICA) after the controversial day-and-date release of Venice title On My Skin in both theatres and Netflix.
The film, produced by Lucky Red, was distributed in Italian selected theatres on the same day of its Netflix premiere, September 12. The decision caused an uproar from the national associations of exhibitors who refused to screen it.
Occhipinti said in a statement: "I decided to step down because our choice to distribute On My Skin simultaneously in theatres and on Netflix has created tension between me and the exhibitors. The success of the movie heightened this tension […] I don't want Lucky Red's choice to be seen as an official position of the distributors in such an important debate."
The film was given a limited release in 84 mostly independent theatres, grossing €244,479 ($286,101) from Wed-Sun with a screen average of €2,343 ($2,741), which Occhipinti defined as a success in his statement.
Exhibitor reaction
Mario Lorini, president of ANEC (the association representing all exhibitors) said exhibitors did not boycott the film. "People don't understand that there are rules, which are valid in all the countries, about the how a movie is distributed. Lucky Red and Netflix unilaterally decided to break them, without even talking about it with us. That's not boycotting, it's trying to enforce the rules."
Occhipinti doesn't agree, telling Screen: "There are no written rules. Some circuits of theatres indicate a 105-day window before a movie shown in their venues can reach other platforms. So this is not even true for all cinemas. Movies like Look Who's Back had a three or four day limited release while it was available on Netflix. We didn't do anything new but I understand that this movie had a different weight compared to the others."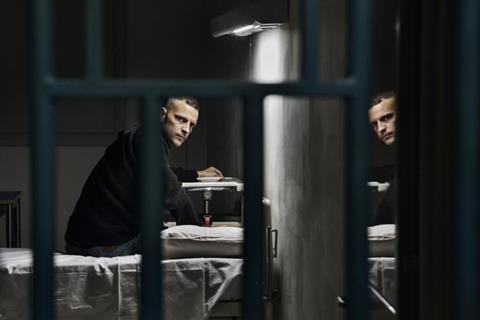 He added: "Exhibitors say people would never see a film in theatres if it's available on TV. It was not the case for this movie. Small indie theatres were full of a very young audience that usually see multiplex blockbusters. We forced the system, I know, but let's consider it an experiment and evaluate what happened."
On My Skin is based upon the real story of the last seven days of Stefano Cucchi, who was beaten to death by police after being arrested for possession of drugs. The recent case polarised public opinion and is still ongoing. It is directed by Alessio Cremonini and stars Alessandro Borghi (Suburra).
The controversial subject matter and release plan was a crucial part of On My Skin's success according to Carlo Bernaschi, president of ANEM, the association of multiplex exhibitors: "This is not a normal movie, it deals with a crucial case and the big promotion Lucky Red did also benefited from all this Netflix debate."
Lorini however called On My Skin's release a "missed opportunity" for Lucky Red because "it's box office can hardly be considered a success. While given the importance of the topic with which the movie deals it could have opened in 250 screens or more, had it respected the windows".
In his statement Occhipinti said On My Skin doesn't mark a change of strategy from Lucky Red: "All of Lucky Red's movies will respect the windows. We never intended to question the central role of the movie theatre experience". However he told Screen the company could still experiment with different windows in the future: "We want to find an agreement only for these kind of movies, otherwise they will never be in theatres though there is a demand from the audience to see them on the big screen."
Italian exhibitor organisations criticised Netflix and the Venice Film Festival following awards success for two of the streaming giant's titles this year: Alfonso Cuaròn's ROMA and Coen Brothers' The Ballad Of Buster Scruggs. In a statement one group accused the Biennale of being a "marketing tool" for Netflix and called for the Ministry of Culture to regulate windows across different media, as has happened in France.