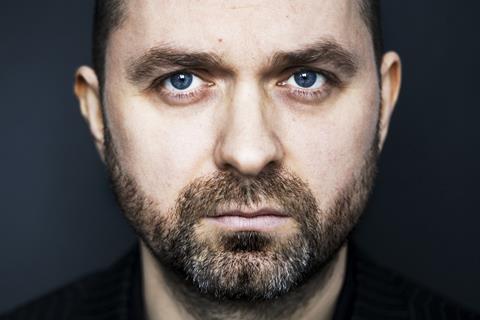 HBO Nordic, a division of HBO Europe, has greenlit its first Scandinavian original series, to be written and directed by Swedish filmmaker Lukas Moodysson.
The eight-part 45-minute comedy GÖSTA (working title) is about a 28-year old child psychologist who moves from Stockholm to a rural town, where he rents a cottage in the woods. As the production team explains, "GÖSTA wants to be the kindest person in the world and help everyone he meets. Sometimes it goes well, sometimes not."
TrustNordisk is handling international sales outside HBO Europe territories.
"I want GÖSTA to be a mix of comedy and Dostoevsky; as funny as possible and as serious as possible," said Moodysson, who will direct all eight episodes.
The series marks Moodysson's first series for television; his long-time collaborators Memfis Film are producing.
"It´s a joy and honour to produce HBO Nordic's first Scandinavian original series. HBO is perfect for GÖSTA's wilful mix of comedy and drama," added producer Lars Jönsson of Memfis.
Hanne Palmquist, Commissioning Editor & VP Original Programming, HBO Nordic, said, "GÖSTA is an insightful, fun, multifaceted and bitter-sweet story that says a lot about the time we are living in, in a way only Lukas can say it. I'm so very pleased to welcome Lukas and Lars to HBO Nordic."
Moodysson's credits include Show Me Love (Fucking Åmål), Together (Tillsammans), Lilya 4-Ever (Lilja 4-ever), and We Are the Best! (Vi är bäst!).
Executive Producers for HBO are Hanne Palmquist, Steve Matthews and Antony Root.
GÖSTA will shoot on location in Sweden in 2018 for an expected 2019 premiere.