Parker Bowles previously served as vice-chairman and is the head of production at Story Mining & Supply Co.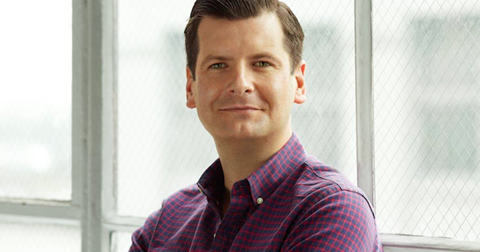 During his career he has served as an executive at such companies as Working Title Films, Open Road Integrated Media and Hart Sharp Entertainment.
IFC and Sundance Selects svp of acqusitions and production Arianna Bocco, consultant Lyn Familant and Investigation Discovery and American Heroes Channel svp and head of production Sara Kozak were each voted in to serve three years on the board.
Incumbent member Douglas Schwalbe was re-elected to the board while Matthew Kearney will assume the role of treasurer and Charles Tremayne, having served his two-year term as chairman, will serve as vice-chairman for one year.
BAFTA New York's new board term begins on July 1.
"I am delighted that Luke has been elected chairman of BAFTA New York," said Tremayne. "He has done fantastic work on the film committee and establishing the popular 'In Conversation' series. He has an exciting vision for the future of BAFTA New York, which I know he will achieve."
"BAFTA New York is crucial in bridging London and New York's thriving film and television communities," said Parker Bowles. "I am honoured to assume this position and look forward to working closely with the our new CEO and COO as well as our board in building on the incredible foundation that Charles has created. Genuinely exciting times ahead."
Existing members of BAFTA New York's board are:
Vernon Chu, Patrick Connolly, Linda Kahn, Matthew Kearney, Susan Margolin, Dee Poku, Celine Rattray Douglas Schwalbe, Molly Thompson, Tremayne and Maria Zuckerman.
In a separate development, BAFTA LA brass have announced the finallists for the 2015 BAFTA US Student Film Awards to be presented on June 25. They are: Day One by Henry Hughes; Soar by Alyce Tzue; Jinxy Jenkins, Lucky Lou by Michael Bidinger and Michelle Kwon; A Mighty Nice Man by Jonathan Dee; Grooming by Kaushik Sampath; South Arcadia St. by Melanie D'Andrea; Lucy by Zoe Lubeck; and Wire Cutters by Jack Anderson.