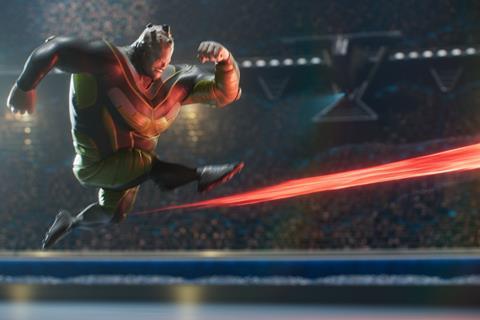 Well Go USA Entertainment has acquired North American rights to Russian action sci-fi action Cosmoball, one of a raft of worldwide deals by Budapest-based Luminescence heading into the Cannes virtual market.
Luminescence has licensed rights to: Germany, Austria, Switzerland, Benelux (Splendid); France (FIP); Spain (YouPlanet); Portugal (Cinemundo); Latin America (Sato); Middle East (Front Row); CIS (Nashe Kino), and Poland (Puls TV). Offers are in from the UK and South Korea.
Rights have also gone in: Czech Republic, Slovakia, Hungary, Romania, Bulgaria, Bosnia and Herzegovina, Croatia, Macedonia, Montenegro, Serbia, Slovenia (HBO Europe); Estonia, Latvia and Lithuania (GPI); Turkey (aTV); Middle East (Front Row); Japan (CCC); Philippines (Pioneer); Malaysia (Suraya); Thailand (M Pictures); India (Pictureworks); and Taiwan (Proview).
Luminescence will screen Cosmoball at Cannes virtual market, as well as the Key Buyers Event that runs from June 8-15 and is organised by Russian film promotion body Roskino.
Well Go USA has scheduled a January 2021 release for the sci-fi about four human athletes with the ability to teleport who engage in an intergalactic game high above Earth. Unbeknownst to the watching world below, they are fighting for the survival of humankind.
Dzhanik Fayziev (The Turkish Gambit, August Eighth) directed and producers are Sergey Selyanov, Moscow- and St. Petersburg-based CTB Film Company, Anton Zlatopolskiy, and Fayziev.
"Cosmoball takes a compelling storyline, top-notch visual effects, and masterful choreography and combines it all into a breathtaking family-friendly sci-fi that will intrigue everyone from sports fans to viewers interested in layered social commentary," said Doris Pfardrescher, Well Go USA president and CEO. "Embodying this degree of cross-genre appeal is rare, but Cosmoball does it – and does it well."
"Cosmoball touches upon eternal values like friendship, trust and good vs. evil, as well as highlights that people from different walks of life can come together and appreciate that every person is born with unique skills," said Fayziev. "The ability to bring all of that into one film is part of the beauty of the science fiction genre."
Pfardrescher brokered the deal with Luminescence managing director Juraj Barabas.
Well Go USA's upcoming releases include Yeon Sang-ho's Cannes 2020 selection Peninusla; Cut Throat City directed by RZA; and Synchronic starring Anthony Mackie and Jamie Dornan.