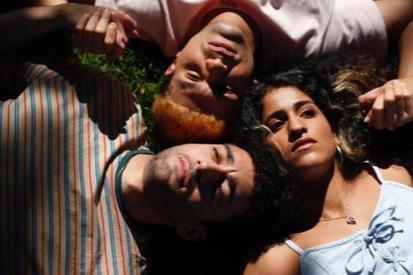 Berlin-based M-Appeal has acquired world sales rights to Faraz Shariat's No Hard Feelings and will present the project to buyers at next week's Cannes Film Festival.
The German production follows Parvis, the son of exiled Iranians, who copes with life in his small hometown by indulging himself with pop culture, Grindr dates, and raves. After being caught shoplifting, he is sentenced to community service at a refugee shelter where he meets siblings Banafshe and Amon, who have fled Iran. As a romantic attraction between Parvis and Amon grows, the fragile relationship between the three is put to a test.
This is the feature debut for Shariat, who grew up in Cologne and is the son exiled Iranis.
The film is produced by Jünglinge Film in co-production with Jost Hering Filme, Iconoclast Germany, La Mosca Bianca Films. Producers are Paulina Lorenz, Faraz Shariat and Jost Hering.
M-Appeal's Cannes slate also includes Michael Mayer's dark comedy Happy Times.