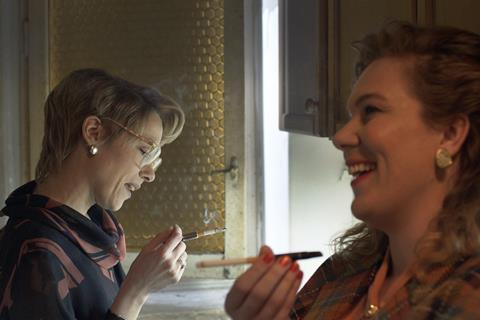 German-based sales firm M-Appeal has acquired worldwide rights to Milica Tomović's Serbian drama Celts.
The film was today selected to have its world premiere in the Panorama section at next month's Berlinale (March 1-5).
Set in Belgrade in the 1990s, the film centres on a mother throwing a sleepover party for her daughter's eighth birthday, who sets out into the night in search of genuine experiences to light up her humdrum life.
The film is written by Tomović and Tanja Šljivar, and produced by Vladimir Vasiljević for Serbia's EED Productions, backed by Film Center Serbia.
Dubravka Duda Kovjanić leads the cast, alongside Stefan Trifunović, Katarina Dimić and Anja Dordević.
Celts is Tomović's feature debut; she previously directed 2016 short Transition which played at Locarno and Thessaloniki film festivals.