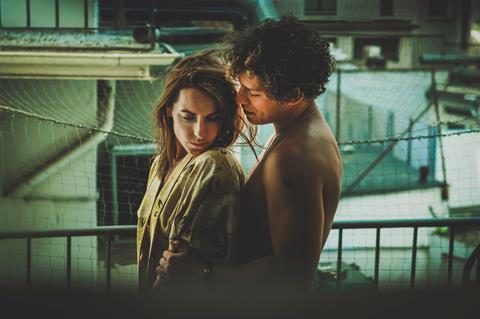 Berlin-based sales outfit M-Appeal has picked up Piotr J Lewandowski's King Of Ravens and will unveil the erotic drama at the Marché du Film Online.
The film centres on the relationship between a young and handsome undocumented immigrant named Darko and a mysterious woman who leads a steady life in Germany. Despite social and cultural differences, they share an immediate connection. The cast includes Malik Blumenthal, Antje Traue and Danuta Stenka.
It marks the second feature from Polish-German writer-director Lewandowski following Jonathan, which received its world premiere in the Berlinale's Panorama strand in 2016 and went on to play at 50 festivals. M-Appeal also handled Jonathan and sold the drama to multiple territories.
King Of Ravens is produced by Michael Eckelt and Johannes Jancke through Riva Filmproduktion, the outfit behind Barnaby Southcombe's I, Anna and Gett, The Trial Of Viviane Amsalem by Ronit Elkabetz and Shlomi Elkabetz.
Other fresh titles on M-Appeal's virtual Cannes market slate include Norwegian kids' adventure Sisters: The Summer We Found Our Superpowers and Mauricio Leiva-Cock's The Night Of The Beast, about two ardent Iron Maiden fans wandering the back streets of Bogota on the day of their favourite band's first concert in Colombia after their tickets get stolen.