Nicolas Winding Refn, Karim Ainouz and Lu Chuan are among the directors of projects selected for the inaugural Crouching Tigers Project Lab at the 1st International Film Festival & Awards Macao (IFFAM).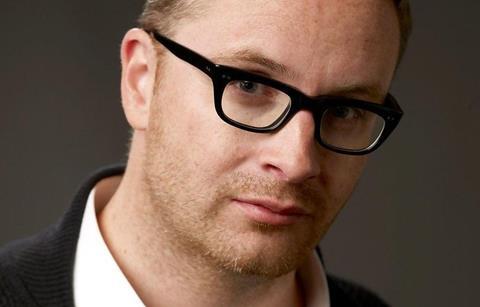 The new lab, which takes place December 9-11, will present 12 projects, separated into genre, auteur and projects from partner organisations (see full list below).
Selected filmmakers will be able to interact with potential funders and distributors, as well as participate in script consultations, a pitch forum and workshops. The 12 projects will also vie for three cash awards of $20,000, to be presented by Fox International Productions, and one award of $10,000 each from Ivanhoe Pictures and China's Huace Media.
The lab has been structured around three concepts:
*Innovative perspectives on the integration of Asian and non-Asian elements in film script and production.
*A special focus on genre cinema, including both its classic forms and contemporary trends originated by new technologies and formats.
*Effective networking, designed to foster lasting creative collaborations and co-production partnerships.
Crouching Tigers will run as part of IFFAM's Industry Office, which runs December 8-13. Partner organisations include Sitges Festival (Spain), Blood Window Lab at Ventana Sur Market (Argentina) and the Frontières Lab (Canada).
CROUCHING TIGERS PROJECT LAB 2016:
GENRE PROJECTS:
Breaking Point, Dir & Prod: Ham Tran, Prod: Anderson Le (Vietnam-US)
Inspector Lou, Dir: Djo Munga (UK-Belgium-Democratic Republic of the Congo)
Neon River, Dir: Karim Ainouz, Prod: Fabiano Gullane (Brazil)
Pilgrimage, Dir: João Botelho, Prod: Alexandre Oliveira (Portugal-France)
Pintakasi, Dir: Erik Matti, Prod: Ronald 'Dondon' Monteverde (Philippines)
The Avenging Silence, Dir: Nicolas Winding Refn, Prod: Lene Børglum (Denmark)
AUTEUR PROJECTS:
A Means To An End, Dir & Prod: Yu Lik-Wai, Prod: Francois Da Silva, Isabelle Glachant (Hong Kong-China-France-Macao)
San Ma Lo 270, Macau, Dir & Prod: João Pedro Rodrigues & João Rui Guerra da Mata (Portugal)
River Town, Dir & Prod: Lu Chuan, Prod: Jamie Gordon (US-China)
PROJECTS FROM CROUCHING TIGERS PARTNERS:
O, Dir: Federico Rotstein & Sebastian Rotstein, Prod: Daniel Werner (Argentina)
The Long Walk, Dir: Mattie Do, Prod: Annick Mahnert (Laos)
The Elderly, Dir: Raúl Cerezo, Prod: Pedro de la Escalera (Spain)