EXCLUSIVE: Jordanian actress Saba Mubarak stars and produces timely film about Syrian refugees in Turkey.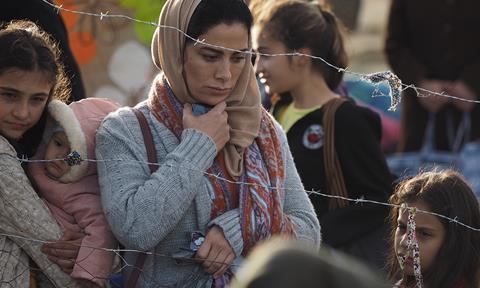 Cairo-based distributor MAD Solutions has acquired Arab world rights to Turkish director Andac Haznedaroglu's refugee drama The Guest: Aleppo-Istanbul starring Jordanian actress Saba Mubarak as a Syrian woman attempting to get Greece.
The film is a first-ever Turkish-Jordanian co-production and involves Istanbul Film Productions, Andac Film Productions, Istanbul Digital (ID) and Mubarak's Amman-based company Pan East Media, which also received the backing of the Turkish Ministry of Culture and Tourism.
Mubarak plays Meryem, a Syrian woman fleeing her war-town in the company of eight-year-old Lena and her younger sister, the children of neighbours who have perished in the fighting. The cast also features a number of Syrian amateur actors.
"The issue of Syrian refugees, not only in Turkey, but all over the world, is one of the most important issues in the world today, In my view," said Mubarak, whose credits include Transit Cities and popular Egyptian TV series Afrah AlQoba.
"At first, I was only offered to star in it, but my admiration for the humanistic screenplay and the message of hope and the strength of love that it delivers made me want to take part in its production.
Other recent titles on the MAD Solution slate include Moroccan film-maker Said Khallaf's psychological thriller A Mile In My Shoes, about a child brought up in poverty who decides to take revenge on society; Abdulla Al Kaabi's Only Men Go To The Grave, which won best feature at the Dubai International Film Festival last December, Amir Ramses's documentary Jews of Egypt and Philip Gnadt and Mickey Yamine's Gaza Surf Club.