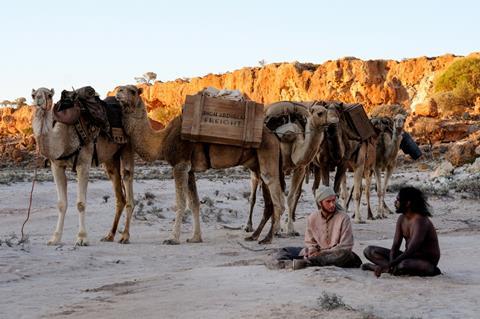 Cairo-based Mad Solutions has acquired Arab distribution and marketing rights to Australian writer and director Roderick MacKay's debut feature The Furnace, ahead of its screening in competition at the El Gouna Film Festival (October 23-31) this week.
Set against the backdrop of Australia's 1890 gold rush, the feature will have special resonance with audiences in Egypt and the wider Middle East due to the presence of Egyptian star Ahmed Malak.
The actor, who was a Screen International Arab Star of Tomorrow in 2018, co-stars an Afghan camel driver who goes into league with a rogue gold robber, played by David Wenham.
The feature world premiered in the Venice Film Festival's Horizons line-up in September in the presence of both Malek and MacKay, who were among just a handful of guests who made it to the festival's Covid-19 era edition from outside of Europe.
It among 16 titles competing for El Gouna's top $50,000 Gold Star award for best narrative feature at the 4th edition of the festival, which kicked off over the weekend.
LA-based Arclight Films handles international sales.
The Furnace is a Southern Light Films, Meaning Maker and The Koop production, with major production investment from Screen Australia, and is supported through the Western Australian Regional Film Fund through Royalties for Regions, Screenwest, and Lotterywest.