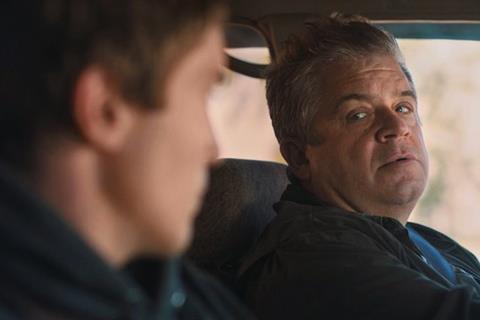 Magnolia Pictures has acquired international sales for Cannes on SXSW grand jury prize and audience award winner I Love My Dad starring Patton Oswalt.
Lorna Lee Torres, head of international sales, and Austin Kennedy, international sales manager, will launch sales at the market later this month.
Inspired by writer, director, and star James Morosini's actual life experience, I Love My Dad follows Chuck (Oswalt), an estranged father who desperately wants to reconnect with his troubled son, Franklin (Morosini).
Blocked on social media and concerned for his son's life, Chuck impersonates a waitress online and starts checking in with Franklin. But things begin to spiral out of control when Franklin falls for the imaginary girl and wants nothing more than to meet her in person. Chuck has inadvertently catfished his own son.
The cast includes Claudia Sulewski, Lil Rel Howery, Amy Landecker, Ricky Velez and Rachel Dratch.
Producers are Bill Stertz, Oswalt, Sean King O'Grady, Dane Eckerle, Phil Keefe, Daniel Brandt, and Sam Slater. Lauren Hantz, John Hantz, Jeremy Garelick, Dave Rath, David Bernon, and Will Phelps served as executive producers and Billy Mulligan is co-producer.
Magnolia Pictures previously acquired North American rights and has set an August 5 theatrical release.
Magnolia International's 2022 line-up includes Sundance Brazilian drama Mars One, sci-fi mystery Ultrasound, South African action thriller Indemnity and Adam Leon's Italian Studies starring Vanessa Kirby.