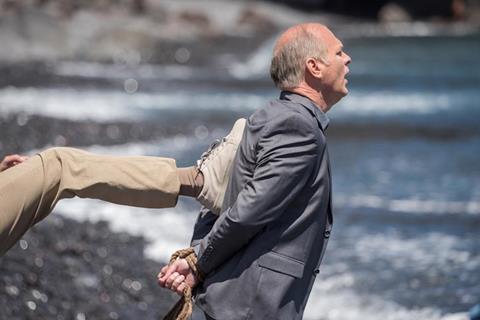 Magnolia Pictures has acquired Cannes Competition selection and Romanian crime thriller The Whistlers from mk2 Films in the latest deal struck on the Croisette.
Corneliu Porumboiu's film centres on a police inspector who plans a heist and embarks on a trip to the Canary Islands to learn a secret whistling code. Toni Erdmann director Maren Ade is among the co-producers.
Magnolia senior vice-president of acquisitions John Von Thaden negotiated the deal with mk2 Films' Fionnuala Jamison and the distributor has earmarked a theatrical release for later this year. mk2 Films represents worldwide rights.
The Whistlers stars Vlad Ivanov, Catrinel Marlon, Rodica Lazar, Antonio Buil, Agustí Villaronga, Sabin Tambrea, Julieta Szonyi, and George Pisterneanu. Producers are Marcela Mindru Ursu and Patricia Poienaru, with Sylvie Pialat, Benoît Quainon, Janine Jackowski, Jonas Dornbach, and Ade serving as co-producers.
The film is a 42 Km Film, Les Films du Worso, Komplizen Film production in co-production with ARTE France Cinéma, WDR, Film I Vast, Filmgate Films, Studioul de Creatie Cinematografica with the support of Romanian National Film Center, Eurimages, Bord Cadre Films, Cinema City.
"The Whistlers is an incredible gush of pure entertainment," said Magnolia president Eamonn Bowles. "Corneliu Porumboiu has been making brilliant films for the last few years and he has outdone himself with his most crowd-pleasing work yet."
"mk2 shares a love of cinema with Magnolia Pictures and we are thrilled to entrust them with the release of The Whistlers, which should be Corneliu Porumboiu's breakthrough," said Jamison. "They immediately fell in love with it, and we are convinced their passion and understanding of this exciting fresh take on the film noir genre will take it far."