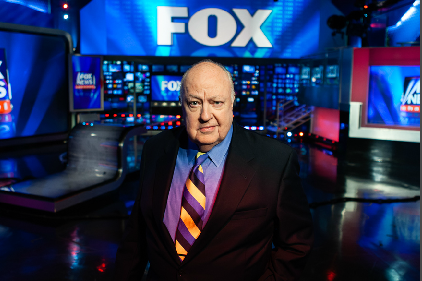 Magnolia Pictures has acquired North American rights to A&E IndieFilms' Divide And Conquer: The Story Of Roger Ailes ahead of its world premiere on Sunday (9).
Alexis Bloom directed the TIFF Docs selection about the late Republican svengali who, as chairman and CEO, worked to turn Rupert Murdoch's Fox News into a hugely influential and divisive platform.
Magnolia senior vice-president of acquisitions John Von Thaden and executive vice-president Dori Begley brokered the deal with Cinetic Media on behalf of the filmmakers.
Magnolia is lining up a US release on December 7 after the US premiere at the New York Film Festival on October 3. A&E Network retains television rights to the film.
Bloom produced Divide And Conquer: The Story Of Roger Ailes with Will Cohen of Jigsaw Productions. A&E IndieFilms' Molly Thompson, Elaine Frontain Bryant and Robert Sharenow served as executive producers alongside Alex Gibney and Stacey Offman of Jigsaw Productions.
Dan Cogan, Jenny Raskin, Regina K. Scully and Geralyn White Dreyfous of Impact Partners and Maiken Baird also served as executive producers on the film.
"Alexis Bloom's film is a provocative and disturbing deep dive into the story of one of the most consequential political operatives in modern history," said Magnolia president Eamonn Bowles. "We are excited to be working with our friends at A+E Networks, Jigsaw and Impact Partners on this timely and important film."
"We are thrilled to be on board with Magnolia, who have been tremendous partners to us in the past and share our passion for documentaries that ignite conversation," said Thompson, senior vice-president of feature films at A+E Networks. "The legacy of Roger Ailes remains politically and socially relevant to this day, and we couldn't imagine a better distributor to help share Alexis' powerful project with the world."
"Jigsaw and A&E have been incredibly supportive of this film, and brave about tackling the controversies in it," said Bloom. "Magnolia instantly appreciated the story we're trying to tell, and we're lucky to have them. The breadth of their films, and the high quality of them, is inspiring. The film couldn't be in better hands."
Gibney added: "We are delighted to be working again with Magnolia, with whom Jigsaw has partnered successfully on so many films, going back to Enron: The Smartest Guys In The Room."
Cogan said: "You can't understand America today without understanding Roger Ailes – and there is no better team to bring us this understanding that Alexis, Alex and Molly. The dream continues with Magnolia. With films like RBG and I Am Not Your Negro, they showed what they can do with an essential political story that speaks to the fundamental conflicts of our time."