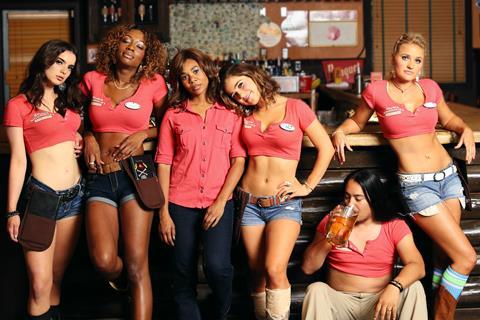 Magnolia Pictures has picked up North American rights to Support The Girls starring Regina Hall from 2017 smash Girls Trip ahead of its world premiere at SXSW on Friday.
Andrew Bujalski's follow-up to the Sundance selections Computer Chess and Results centres on a restaurant manager who loves her employees like family.
Haley Lu Richardson, Brooklyn Decker, Jana Kramer, James Le Gros, Dylan Gelula, AJ Michalka, Lea DeLaria and newcomer Shayna McHayle round out the key cast.
Support The Girls screens in Austin in the Narrative Spotlight section and producers are Houston King and Sam Slater. Jonathan Fryd, Scott Carmel, David Bernon, Susan Kirr and Paul Bernon serve as executive producers.
Magnolia plans a theatrical release this year and collaborated with Bujalski on Sundance 2015 entry Results starring Guy Pearce and Cobie Smulders.
"We've been big fans of Andrew Bujalski for a long time and we're excited to work with him again on Support The Girls," Magnolia president Eamonn Bowles said. "His unique blend of humanism and humor elevates everything he films."
"It's a happy surprise to discover that any distributor we've worked with in the past is still in business," Bujalski said. "I'm honoured and thrilled that Magnolia has allowed us to hop aboard again with Support The Girls."
Magnolia senior vice-president of acquisitions John Von Thaden negotiated the deal with ICM Partners on behalf of the filmmakers.