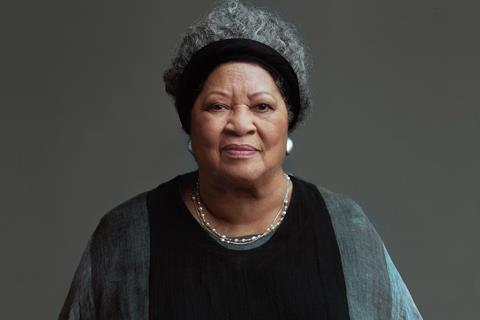 Magnolia Pictures has swooped on North American rights to Timothy Greenfield-Sanders' documentary and recent Sundance world premiere Toni Morrison: The Pieces I Am.
The film explores the life and works of the first African-American woman to receive the Nobel Prize for literature, from her childhood growing up in the steel town of Lorain, Ohio, to 1970s-era book tours with Muhammed Ali, to the front lines with activist Angela Davis, to her own riverfront writing room.
Greenfield-Sanders interviews Hilton Als, Davis, Fran Lebowitz, Walter Mosley, Sonia Sanchez, Oprah Winfrey, who turned Morrison's novel Beloved into a film, as well as Morrison herself.
Magnolia will release the film theatrically this year. Toni Morrison: The Pieces I Am will stream on Hulu, and receive its exclusive US broadcast premiere as part of the 'American Masters' series in late 2020 on PBS.
"Toni Morrison: The Pieces I Am is an immensely inspirational film about a true pioneer and an essential voice for our time," said Magnolia president Eamonn Bowles. "Timothy's film beautifully realizes her journey."
"Magnolia Pictures is our dream-come-true partner for Toni Morrison: The Pieces I Am," said Greenfield-Sanders. "Magnolia brilliantly brought RBG and I Am Not Your Negro to the theater-going-public and we are excited to screen Toni Morrison: The Pieces I Am across the country."
The Perfect Day Films Inc production in association with American Masters Pictures was produced by Greenfield-Sanders, Johanna Giebelhaus, Chad Thompson and Tommy Walker. Michael Kantor served as executive producer for American Masters Pictures.
Magnolia executive vice-president Dori Begley and Magnolia senior vice-president of acquisitions John Von Thaden brokered the deal with ICM Partners and Curatorial on behalf of the filmmakers.