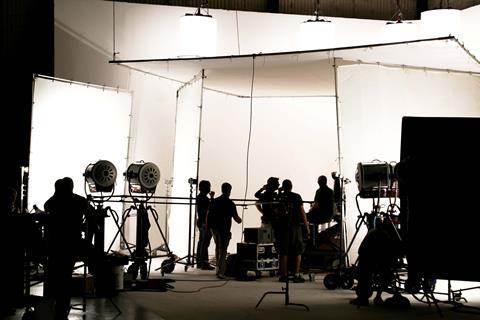 The majority of people working in the UK's screen industries are from privileged backgrounds, according to a new survey into class diversity.
Some 53% of those surveyed qualify as from a privileged background, according to the study by the Creative Industries Policy and Evidence Centre (PEC) – a figure 15% higher than the 38% average across all industries.
In contrast, people from working-class backgrounds are underrepresented, as 25% of the workforce compared to 38% of people across the economy.
The survey used parental occupation to determine class origin,
The class imbalances are particularly pronounced in creative roles, including writers, producers, directors and arts officers, with 61% of people in those roles coming from privileged backgrounds, making them among the most elite occupations in the wider UK economy.
The study, which interviewed participants from across the screen industries, also identified 12 points at which those from a working-class background are at a particular disadvantage. These include:
Early in life: unequal access to culture, disparities in participation and achievement in cultural education, and a lack of visible role models mean the screen industries lose talented young people.
In post-16 education: unequal access to higher education, flawed technical pathways, and a systemic failure to equip all learners with confidence and soft skills.
Entering work: lacking networks and industry connections, people face challenges to secure career opportunities. The pay and precarity of the work mean it is difficult for anyone without financial backing to sustain a career.
When in work: interviewees described how their background or accent marked them as 'different'. Connections were found to be crucial, ranging from the importance of the school or university someone attended, through to those from more privileged backgrounds benefitting from the support of sponsors that 'fast-track' their path to success.
Definition of privilege
The survey used data from the Office of National Statistics' Labour Force Survey, which is carried out on a quarterly basis and feeds into the National Statistics Socio-Economic Classification (NSSEC). It uses parental occupation to determine class origin, separating people into eight groups from 1 (higher managerial and professional) through to eight (those who have never worked or are long-term unemployed).
These NSSEC categories are then collapsed into three further classes:
Those from 'privileged' backgrounds, who had at least one parent whose job was a higher or lower managerial, administrative or professional occupation (NS-SEC 1 or 2).
Those from 'intermediate' origins, whose parents worked in intermediate or were self employed (NS-SEC 3 or 4).
Those from 'working-class' backgrounds, whose parents were employed in lower supervisory and technical occupations, routine or semi routine occupations, or who were long-term unemployed (NS-SEC 5, 6, 7 or 8)
"The Screen Industries are a vital and vibrant part of the UK economy, but class-based exclusion is persistent and pronounced," said Heather Carey, one of the authors of the report for the PEC. "The research demonstrates how those from a working-class background face profound disadvantages relative to their privileged counterparts. We find these start early in life; continue further into education; inhibit transition to work; and undermine opportunity for progression and advancement throughout one's career.
"Socio-economic diversity must, therefore, be an important priority for the screen industries, alongside addressing inequality linked to gender, race and disability."
The study was supported by UK training body ScreenSkills with funding from the BFI. The PEC aims to work with the sector to enact sustained change through its Class in the Creative Industries programme.
It is calling for the screen sector to agree on measurements and targets for socio-economic diversity; and for more leaders to work collaboratively on this agenda, along with additional information and resources for business.