Seth Larney and Nasir Jani will co-direct the action thriller.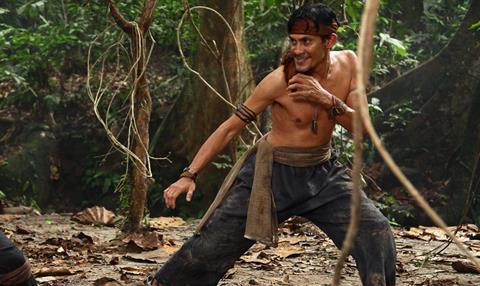 Australian VFX supervisor Seth Larney (X-Men Origins: Wolverine) and Malaysia's Nasir Jani are co-directing Malaysian action thriller Tombiruo, based on the best-selling novel by Ramlee Awang Murshid.
Produced by Malaysia's Astro Shaw, Ideate Media, Karangkraf and Layar Sunan, the film has also tapped US-based 42 Entertainment to work on character design. 42 Entertainment has created games and immersive experiences for US studio movies including Pirates Of The Caribbean, The Dark Knight and Tron Legacy.
According to Astro Shaw vice president, business development, Najwa Abu Bakar, the movie is being positioned for audiences beyond Malaysia, with the mix of US, Australian and Southeast Asian talent.
"Given the increasingly international appeal of our recent movies such as The Journey, Polis Evo, OlaBola and the multi-territory co-production of Apichatpong Weeraseethakul's Cemetery Of Splendour, we continue to also nurture local creative and production talents and work alongside international production teams," Abu Bakar said.
Ideate Media's international slate also includes Dirk Gently's Holistic Detective Agency, which it is co-producing with Netflix, BBC America, AMC Studios and IDW Entertainment.
Set in the jungles of Sabah, Borneo, Tombiruo revolves around a troubled young man who is cast away because of his deformed face but grows to become a protector of humanity and the jungle. The cast includes Zul Ariffin, Faizal Hussein, Farid Kamil and Nabila Huda.
Larney also has credits including The Matrix Reloaded, The Matrix Revolutions, Superman Returns and The Chronicles Of Narnia: Voyage Of The Dawn Treader. Nasir Jani has directed Malaysian films such as Kembara Seniman Jalanan and Rozana Cinta 87.
Tombiruo has also received support from Malaysia's National Film Development Corporation (FINAS). Currently in production, the film is being lined up for Malaysian release in 2017.