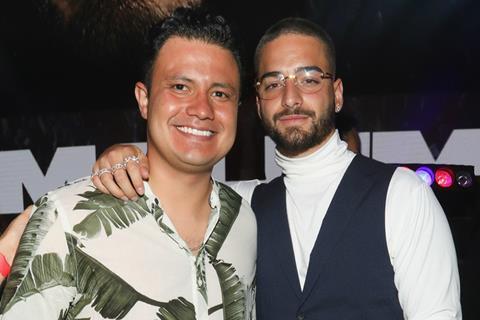 YouTube continues to forge ahead with its Latin American expansion and has launched its second Spanish-language YouTube Originals film, a documentary about Latin music superstar Maluma.
Maluma: Lo Que Era, Lo Que Soy, Lo Que Seré premiered for free on YouTube on Wednesday (5), and is available to YouTube Premium subscribers as an extended cut featuring additional interviews and performances.
Jessy Terrero directed the film about the singer-songwriter and rapper, which charts his life from humble origins in Medellin, Colombia, to sell-out global tours and social media stardom. Cinema Giants produced the documentary, which premiered in Mexico City on Tuesday night but will not get a commercial theatrical release.
Previous Spanish-language content from the online giant includes the eight-part series Sobrevivi starring Mexican comedian Sofia Niño de Rivera, and Alonso Ruizpalacios' Mexican heist feature Museo starring Gael Garcia Bernal. The latter was unveiled as YouTube's first original film shortly before its North American premiere at Toronto International Film Festival last September.
It launched in US theatres last autumn through Vitagraph Films, and premiered on YouTube Premium in late 2018. A spokesperson declined to give viewership data on Museo, adding that YouTube was happy with results so far.
Last year YouTube Premium expanded into 29 countries, including the UK and Ireland, Canada, Mexico, Australia and New Zealand, South Korea, Germany, France, Italy, Spain, Scandinavia, and Russia.