Oscar-winning drama to be first imported title released by China's National Arthouse Film Alliance.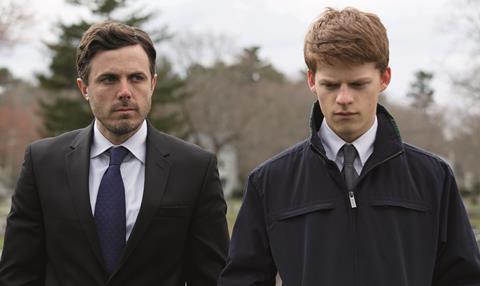 Oscar-winning drama Manchester By The Sea has been set as the first imported title to be released by China's National Arthouse Film Alliance.
The film, which was sold internationally by Sierra/Affinity, will be released on August 25 in 185 cinemas with 270 screens across the country. It passed censorship at the Film Bureau of China's State Administration of Press, Publications, Radio, Film and Television (SAPPRFT) in May.
In North America, the film was released in November 2016 by Roadside Attractions and Amazon Studios, which acquired the title at Sundance. It picked up Oscars for best original screenplay (Kenneth Lonergan) and best actor (Casey Affleck) and has received theatrical releases in close to 50 other territories.
China's National Arthouse Film Alliance was launched late last year in a bid to bring more diversity to the China film market. Beijing-based China Film Archive (CFA) formed the alliance with several leading cinema chains, including Wanda Cinem Line, Broadway Circuit and Lumiere Pavilions, as well as state-owned distributor Huaxia Film Distribution, Jia Zhangke's Fabula Entertainment and ticketing giant Weying.
So far the alliance has distributed Chinese independent drama The Summer Is Gone, directed by Zhang Dalei, as well as screening classic Italian films, documentaries and other specialist titles in specially curated festival series.