EXCLUSIVE: Upcoming Filipino genre picture tackles global immigration debate.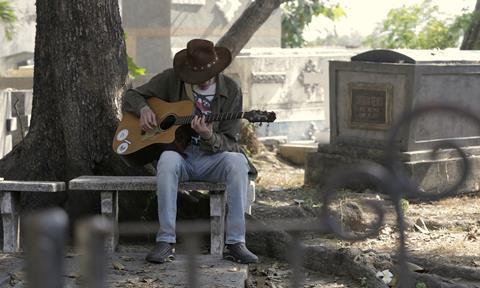 Taipei-based film and TV powerhouse MandarinVision has boarded Malaysian-born, Philippines-based director Bradley Liew's upcoming horror picture Motel Acacia, set against a brothel with a sinister mission to bump off migrant workers.
Producer Bianca Balbuena of Manila-based Epicmedia Productions revealed the deal at the Sam Spiegel Film Lab pitching event on the fringes of Jerusalem Film Festival on Friday.
Balbuena said it was the fruit of a meeting with MandarinVision's head of film Yeh Jufeng at Taipei Film Festival earlier this month. "She wants to support Bradley Liew because she thinks he's one of the new talents of southeast Asian cinema and the reason I am here right now is because I believe the same thing," said Balbuena.
In Liew's words, "Motel Acacia is about a young half-Philippine, half-American man who is brought over to the West by his tyrannical Caucasian father and groomed to take over a sex motel which contains a bed haunted with spirit of a Filipino tree demon that eats men and impregnates women."
Roughly 90% of the shoot will take place in the Philippines, said Balbuena, adding that at Jufeng's request they were considering casting a US actor for the role of the father and doing post-production abroad.
Motel Acacia will be Liew's second feature after Singing In Graveyards, about a Filipino rock star impersonator, which premiered in Venice Critics' Week in 2016.
Balbuena wrote and produced Singing In Graveyards. Her other recent credits include Lav Diaz's Berlinale Silver Bear winner A Lullaby To The Sorrowful Mystery and his upcoming feature, titled The Season Of The Devil.
"For Motel Acacia we wanted to push beyond our comfort zones. We decided to do a horror genre with a backdrop looking at the immigration issues faced by the western world. This is very special to us because both of our fathers have sacrificed their time with us to work abroad to give us a better life," she commented.
Motel Acacia was among nine projects presented at the Sam Spiegel International Film Lab pitching event, marking the final stage of the seven-month development programme.