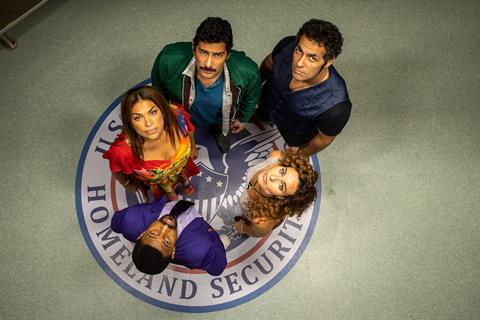 Former Match Factory executive Brigitte Suarez is launching world sales at EFM alongside Puerto Rican producer-distributor Cynthia Wiesner on the comedy drama El Cuartito directed by Argentina's Marcos Carnevale (Elsa & Fred).
The project (English working title Border Control) is in post-production after shooting on the Caribbean island of Puerto Rico last month and is scheduled for delivery in autumn.
The high-stakes story centres on five tourists detained by immigration officers in a small room at Luis Muñoz Marín International Airport in San Juan, Puerto Rico, who must find a way to work as a team and escape before Thanksgiving night.
The cast features Spanish actor Mario de la Rosa (The Night Manager), Mexico's Ianis Guerrero (who appeared in the first Spanish-language Netflix original series Club de Cuervos), the Dominican comedian Fausto Matta (Sanky Panky), as well as Argentina-based Puerto Rican actress Claribel Medina (A Show Of Force), and Puerto Rican actress-singer Isel Rodríguez.
According to Carnevale, whose previous films include Lion's Heart (2013), El Cuartito's storyline seeks to make people more aware of the current situation of immigration policy in the United States "and will show that five people of different nationalities can come together and become stronger as they go through a life-changing situation."