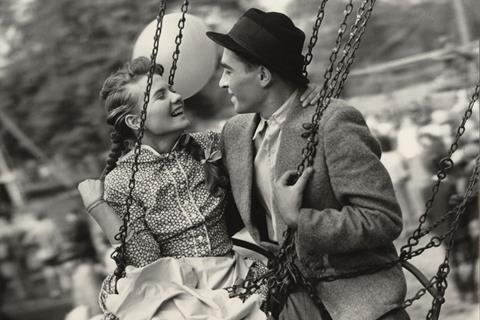 Hungarian actress Mari Torocsik, who starred in more than 100 films over six decades, has died aged 85.
Hungary's National Film Institute (NFI) confirmed that Torocsik, who won the best actress award at the Cannes Film Festival in 1976 for her performance in Gyula Maár's Mrs. Dery Where Are You?, died today (April 16) following a long illness.
Born in the northern Hungarian village of Pély in 1935, Torocsik came to attention with her first leading role in Zoltán Fábri's Merry-Go-Round, which played at Cannes in 1956. During the festival, Francois Truffaut (then a critic) said he would have awarded her the best actress prize and filmmaker Jean Cocteau also praised the talent of the young star.
Torocsik would appear in four more films for Fábri, including Édes Anna that played in competition at Cannes in 1958. Other Cannes appearances included in Miklós Jancsó's Electra, My Love and Károly Makk's Love, for which Torocsik received a special mention in 1971 – five years before winning with Mrs. Dery Where Are You?
The celebrated actress also performed in two Hungarian films that were nominated for the best foreign language film Oscar: Fábri's The Boys of Paul Street in 1969; and Makk's Cat's Play in 1975.
She returned to international attention with her role in Peter Gardos comedy-drama Whooping Cough, which won the best feature at the Chicago International Film Festival in 1987; and in Costa-Gavras crime drama Music Box, which starred Jessica Lange and won the Golden Bear at the Berlin International Film Festival in 1990.
Nearly a decade later, Torocsik appeared in István Szabó's romantic drama Sunshine, which starred Ralph Fiennes and Rachel Weisz, and was nominated for three Golden Globes. Her final feature role was in Márta Mészáros' 2017 historical drama Aurora Borealis – Northern Lights, in which Torocsik played the lead.
The NFI said that the actress had been unwell for some time and had spent the past few years in and out of hospital. Writing on Facebook earlier today, Budapest mayor Gergely Karacsony said: "Although ranking is pointless in arts, there can be no doubt that one of the greatest has passed away… [Torocsik] knew everything an actor could know and more… she had an impact on everyone."