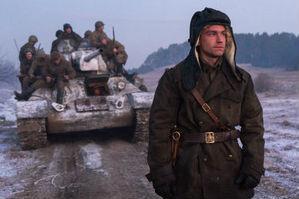 Russian produciton and sales company outfit Mars Media has closed a number of eye-catching deals on Aleksey Sidorov's $10m Second World War epic T-34. German rights have been taken by Tiberius while Dutch Filmworks has swooped for Benelux rights to the film. Garsu has taken Baltic rights.
The deals follow Mars Media's buyer-only screening of a work-in-progress cut earlier this month at TIFF. T-34 is being touted as the biggest Russian war movie since Fedor Bondarchuk's Stalingrad in 2013.
The film, due to be released in Russia in late December by Central Partnership, is produced by Mars Media alongside billionaire tycoon Len Blavatnik's Amedia Productioins and Russia 1. It is the story of a Russian tank crew who escape from captivity and take on the Germans against enormous odds. It stars Alexander Petrov, also soon to be seen in Bondarchuk's sequel Attraction 2.
Mars Media had previously closed deals with Spain (Mediaset) and South Korea (Screen Korea) and the company is now planning to screen the completed film to buyers at the AFM in November.