Oscar-winning star of Ed Wood turned down role of Spock in Star Trek.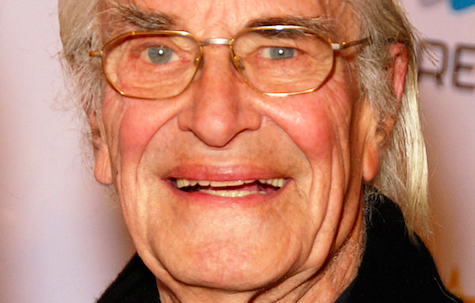 Martin Landau, who won the Oscar for Ed Wood and made his name in the TV series Mission: Impossible, has died in Los Angeles following complications during a hospital visit. He was 89.
Landau was born June 28, 1928, in Brooklyn and worked as a newspaper cartoonist before the call of entertainment became too strong to resist.
He found fame in entertainment in the 1960s TV spy series Mission: Impossible, starring opposite his then wife Barbara Bain.
The couple also played alongside each other in the 1970s sci-fi episodic Space 1999. Landau appeared in many TV shows – earning an Emmys nod for Without a Trace in 2005 – and famously turned down the role of Spock in Star Trek, which eventually went to Leonard Nimoy.
In film he got his big break as the villainous James Woods' lieutenant Leonard in Alfred Hitchcock's North By Northwest. Roles included Cleopatra, Remember and The Last Poker Game. Sci-fi Without Ward is in post.
Landau went on to earn three Academy Award nominations for Francis Ford Coppola's Tucker: The Man And His Dream, Woody Allen's Crimes And Misdemeanors, and – triumphantly – played horror icon Bela Lugosi in Tim Burton's Ed Wood in 1994
A spokesperson for Landau said a private funeral will be followed by a memorial service towards the end of summer.