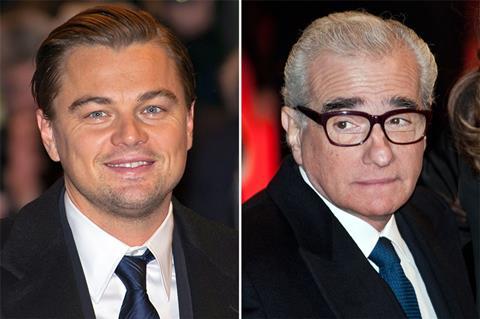 Martin Scorsese and his frequent collaborator Leonardo DiCaprio are to reunite on Imperative Entertainment's adaptation of Killers Of The Flower Moon.
30WEST is arranging financing and represents rights to the story based on David Grann's bestseller set in 1920s Oklahoma. 30WEST will discuss the project with buyers at AFM next week but will not launch official sales.
Killers Of The Flower Moon centres on an investigation into the deaths of the Osage Nation, members of a Midwestern Native American tribe of the Great Plains who became the richest people per capita in the world after oil was discovered under their land.
As the death toll rises, the newly created FBI takes up the case and uncovers a huge conspiracy. Eric Roth will adapt the screenplay.
Scorsese and DiCaprio have worked together on The Departed, Gangs Of New York, The Aviator, and Shutter Island.
Imperative Entertainment acquired the book in 2016. Scorsese will direct and produce alongside Imperative Entertainment's Dan Friedkin, Bradley Thomas, Sikelia Productions' Emma Tillinger Koskoff, and Appian Way Productions.
"When I read David Grann's book, I immediately started seeing it – the people, the settings, the action – and I knew that I had to make it into a movie," said Scorsese. "I'm so excited to be working with Eric Roth and reuniting with Leo DiCaprio to bring this truly unsettling American story to the screen."
Imperative Entertainment executives have met with the Osage Nation and the team is scouting locations in the coming months with the goal of starting production on Killers Of The Flower Moon in summer 2019.
Imperative Entertainment is currently in post-production on Clint Eastwood's The Mule in which the veteran stars opposte Bradley Cooper. The company recently acquired The Kept, a female-led western that it will co-produce with Angelina Jolie, who is also attached to star.