The star of Zhang Yimou's upcoming Chinese tentpole has dismissed reports accusing him of taking a role that should have gone to an Asian actor.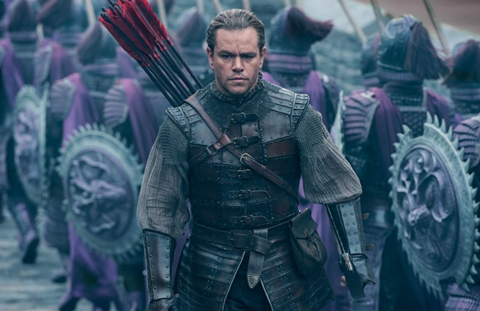 Speaking to The Associated Press, Damon said, "That whole idea of whitewashing, I take that very seriously." He cited the case of Caucasian actor Chuck Connors playing Apache chief Geronimo in the 1962 action film as a case of frequent whitewashing in a bygone era of film and TV.
However Damon and Zhang said in this instance, Damon's character of a mercenary was always meant to be European.
The subject of whitewashing is a touchy one given the climate of wariness over depiction and promotion of non-white actors in Hollywood in light of last awards season's #oscarsowhite controvery.
Damon lashed out at websites that raised the allegation, in this case via 'clickbait' headlines based on a 30-second teaser trailer.
"It suddenly becomes a story because people click on it, versus the traditional ways that a story would get vetted before it would get to that point," Damon said.
The star of the Jason Bourne franchise and producer of awards season heavyweight Manchester By The Sea said the furore would fade away "once people see that it's a monster movie and it's a historical fantasy and I didn't take a role away from a Chinese actor … it wasn't altered because of me in any way."
The Great Wall marks Zhang's first foray into English language and reportedly cost $150m to produce.
It is the first feature from Wanda-owned Legendary East, which partnered with China Film Group Corp and Le Vision Pictures (which appointed Zhang creative director in 2013).
The film is set to open in China on December 16, with North America scheduled for mid-February.