Belgian thriller The Prime Minister, about a terrorist plot to kidnap the US president, is currently filming in and around Brussels.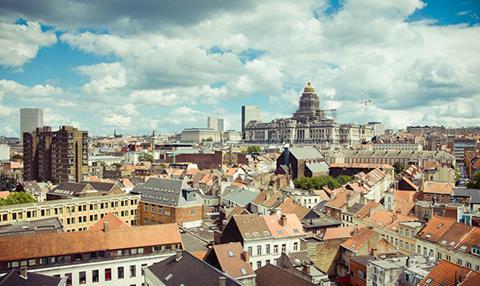 Belgian terrorist-themed thriller The Prime Minister, which started shoot this week, is to continue production in spite of the bomb attacks in Brussels on Tuesday.
The film, directed by Erik Van Looy (The Loft), is about a plot to assassinate the US President, played by Saskia Reeves. Koen De Bouw plays the kidnapped Belgian prime minister, whom terrorists try to force into committing the murder.
Producer Hilde De Laere confirmed to Screen that filming is still underway. The early scenes have been shot outside Brussels but the production is due to move to the city next week.
"Until now, we haven't received any indication that things are no longer possible," De Laere commented of the situation in Brussels. "For the moment, the spirit is that life has to go on."
The film will feature some scenes on the streets of Brussels but the action sequences are due to take place in locations that the filmmakers believe they can control.
The Prime Minister, handled internationally by the Works, will be released in October. Kinepolis Film Distribution has Benelux rights and Square One has German rights.
Schoenaerts thriller
Producer Bart Van Langendonck of Savage Film will shortly begin production on another major local film, Le Fidèle, in Brussels. The thriller is being directed by Bullhead and The Drop director Michael R. Roskam.
The producer has acknowledged that shooting the film on public roads with firearms and police uniforms may prove difficult in the current climate.
The filmmakers are anticipating they will face problems with blocked roads and limited access. There may also be transportation difficulties with the international cast and crew.
The film stars Rust And Bone lead Matthias Schoenaerts and Blue Is The Warmest Colour actress Adèle Exarchopoulos. Sales are handled by Wild Bunch.
"But, of course, we will find a solution for every problem," Van Langendonck commented.
The producer already has experience of shooting in Brussels when the city has been on high alert. Last December, he was in production on Nathalie Teirlinck's Tonic Immobility, which filmed in the city centre during the Brussels lockdown.
Back then, he faced problems with shooting permits for subway and railway stations.
"We delayed the days that we had planned to shoot these scenes until after the shoot, in the understanding that the terror advice, as they call it here, would go down from [status] 4 to 2. It eventually went down to 3. So we were never able to shoot on a subway or in a train station, so we changed it to a tramway," the producer explained. The threat level is currently at 4.
Most Belgian cinemas closed in the wake of Tuesday's bombings. Many are now open but some are running limited programmes.