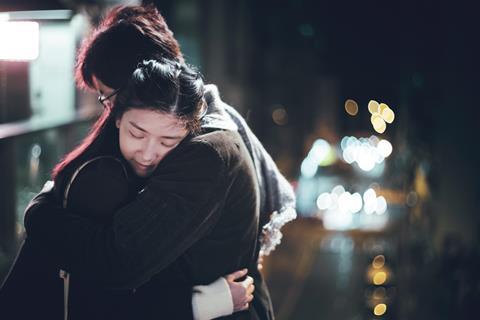 Media Asia Distribution has sealed a string of sales during the European Film Market (EFM) and Filmart period, including a North American deal on Cai Cong's historical action title God Of War 2, which has gone to Well Go USA.
The Hong Kong-based studio has also sold three titles to Musahino in Japan – omnibus Septet: The Story Of Hong Kong, Heiward Mak's Fagara and Patrick Kong's The Calling Of A Bus Driver.
Septet: The Story Of Hong Kong and Tales From The Occult, comprising three short stories about the hidden horrors lurking behind the urban landscape of Hong Kong, have also gone to Clover Films for Singapore and Malaysia.
Septet was selected for Cannes Label 2020, opened last year's Busan International Film Festival and is one of two films opening Hong Kong International Film Festival next month. Media Asia is now lining up a second omnibus project looking back at the history of the territory, Septette: More Stories Of Hong Kong, with the focus on emerging rather than veteran filmmakers.
Currently in post-production, Tales From The Occult has segments directed by Fruit Chan (Made In Hong Kong), Fung Chih Chiang (A Witness Out Of The Blue) and Wesley Hoi. The cast includes Richie Jen, Cecilia So and Cherry Ngan.
While Covid-19 hit the production pipeline in Hong Kong and China last year, Media Asia launched a packed slate of new titles ahead of the EFM (March 1-5) as it ramps up production again under producer and special advisor John Chong. The slate also includes Soi Cheang's action thriller Kowloon Walled City, starring Louis Koo, Richie Jen and Zhang Jin; Ng Sze Yuen's martial arts action title The Shaolin Temple 2; and Fiona Roan's American Girl, starring Karena Lam.
"While most buyers and film festivals are very much interested in our two blockbuster projects, Kowloon Walled City and Shaolin Temple 2, they are still in pre-production stage," said Media Asia general manager Frederick Tsui. "They are also eagerly awaiting the trailers of Tales From The Occult and American Girl, which unfortunately would only be available after Filmart."
During a busy EFM and Filmart, Media Asia has also sold the 4K remastered versions of the Infernal Affairs trilogy and Wong Kar Wai classics As Tears Go By and Days Of Being Wild to a string of European territories, including France (The Jokers Films), Germany (Koch Media), Spain (Avalon), Portugal (Leopardo) and Italy (Tucker Film). The restored titles have also gone to Celestial for Southeast Asia.