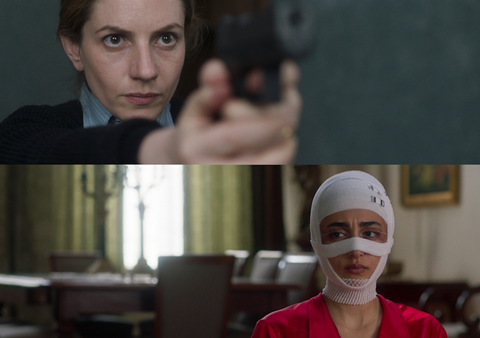 Neil Friedman's Los Angeles-based art house label Menemsha Films has picked up North American rights to the Israeli spy thriller Shelter from Lemon Tree director Eran Riklis.
Menemsha has scheduled a February 2018 theatrical release for the English, Hebrew and Arabic story about a female Mossad agent charged with protecting a female Lebanese informer in a Hamburg safe house.
Riklis, who won the Berlin Panorama audience award in 2008 for Lemon Tree and whose credits include Dancing Arabs and The Syrian Bride, wrote and directed Shelter based on a short story by the late Shulamit Hareven. Golshifteh Farahani, Neta Riskin, and Lior Ashkenazi of festival hit Foxtrot star.
The Israel-Germany-France co-production shot in Germany and Israel and the producers are Bettina Brokemper, Micahel Eckelt, Antoine de Clermont-Tonnerre and Riklis.
Friedman said, "Shelter is a uniquely executed spy thriller with an art house sensibility. We congratulate Eran Riklis on making this wonderful film and we intend to do our utmost to make it a big success, same as we did this year with the Israeli film The Women's Balcony."
Riklis added, "Shelter represents my continued efforts to investigate human nature within the complexities of a torn world, this time with a touch of mystery, a thriller framework wrapping an intimate story where nothing is safe, nobody is secure and everyone is searching for shelter. I'm thrilled to bring it with Menemsha to the North American audiences."
Menemsha Films brokered the deal with CEO Dirk Schuerhoff of the film's international sales agent Beta Cinema. Shelter is a Heimatfilm, Riva Film, Eran Riklis Productions and MACT Productions film in co-production with ARTE France Cinema, ZDF-ARTE.
Menemsha's slate includes Ferenc Török's Hungarian postwar drama 1945 scheduled for release in New York on November 1.