EXCLUSIVE: Independent sells UK rights for drama starring Game of Thrones star Maisie Williams.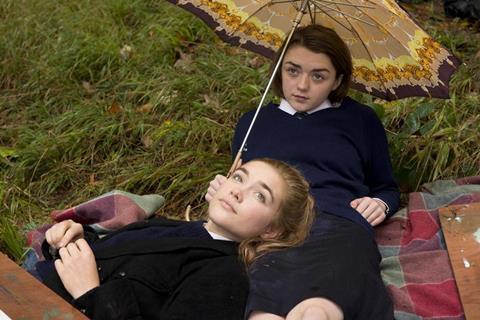 Metrodome has picked up UK rights to Carol Morley's Dreams of a Life follow-up, The Falling, from Independent.
The deal was negotiated by Metrodome head of acquisitions Giles Edwards and Independent's head of sales Abigail Walsh.
The 1960's-set coming-of-age drama explores what lies behind a mysterious fainting and twitching outbreak that rapidly spreads amongst the pupils of a rural girls' school.
Screen Star of Tomorrow Maisie Williams (Game of Thrones) stars alongside Greta Scacchi, Maxine Peake, Monica Dolan and newcomer Florence Pugh.
Edwards said: "Carol Morley has, unsurprisingly, delivered an impeccable movie. It's a genuine thrill to discover something so intelligent and provocative, so bold and beautifully paced, from a British writer/director. It's an acquisitions highlight of our year, without a doubt."
Producers are Cairo Cannon and Luc Roeg, co-producer is Philip Herd and executive producers are Lizzie Francke, Christine Langan, Andrew Orr, Norman Merry, Peter Hampden, Rebecca Long and Ian Davies.
Morley's acclaimed documentary Dreams of a Life, starring Zawe Ashton, was nominated for awards at the London Film Festival and the British Independent Film Awards.