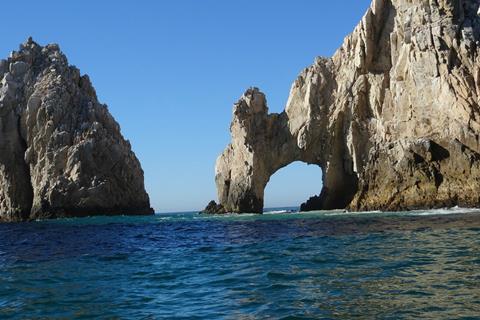 Toronto-based producer Ella Myers of No Equal Entertainment is at Los Cabos International Film Festival scouting for partners on Mezcalero, a show about a trans detective that she hopes will become the first Canada-Mexico TV co-production.
Myers is in Los Cabos looking for a Mexican co-production partner, and international distribution. No Equal Entertainment has secured development funding from Canadian LGBT broadcaster OUTtv, the CMF Pilot Export Programme, and the Bell Fund Slate Development Fund. She hopes to benefit from a push by the Mexican and Canadian film authorities to strengthen co-production ties between the counties.
"We're currently looking for a Mexican co-production partner to help leverage financing mechanisms in both countries" said Myers. "We are already in discussions with several potential co-producers and have interest from international distributors as well. We are confident we will see Mezcalero come to fruition in 2019 and very much look forward to working with the Mexican production community."
Mezcalero is conceived as a series of eight one-hour episodes in English and Spanish, and takes place in and around the spectacular beaches and mountains of Oaxaca, Mexico. Thirtysomething transgender Ernesto Sanchez, a Mexican-Canadian private detective with a penchant for mezcal, investigates a missing persons case and must deal with the victim's family, cartels, shady law enforcement, and a multinational mining firm.
No Equal Entertainment has also begun the casting process and is searching for a bilingual trans actor to play the lead character.
James Motluk and J.B. Sugar are the creators of Mezcalero, and serve as executive producers. Motluk wrote the pilot based on a series of novels by Canadian author T.E. Wilson.