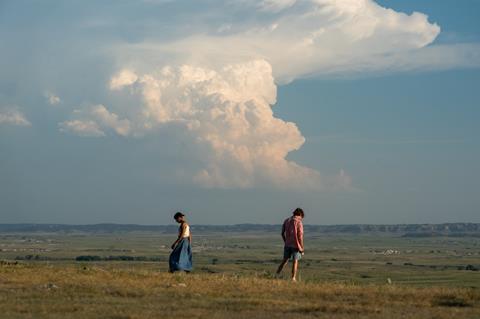 MGM has acquired worldwide rights to Luca Guadagnino's first US-set feature Bones And All starring Timothée Chalamet and Taylor Russell.
David Kajganich, Guadagnino's longtime collaborator who worked with the director on Suspiria and A Bigger Splash, adapted the screenplay from the novel of the same name by Camille DeAngelis about two outsiders who embark on a 1,000-mile odyssey through Ronald Reagan's America.
When they discover they cannot outrun their terrifying pasts the pair take a final stand to determine whether their love can survive their otherness. Starring alongside Chalamet and Russell as the central couple are Mark Rylance, André Holland, Jessica Harper, Michael Stuhlbarg, David Gordon Green, Francesca Scorsese and Chloë Sevigny.
Bones And All shot in the Ohio Tri-State area in spring 2021 and is a Frenesy Film Company and Per Capita Productions feature in association with Fremantle's The Apartment Pictures, Memo Films and 3 Marys Entertainment.
Guadagnino served as producer alongside Theresa Park, Francesco Melzi d'Eril, Dave Kaiganich, Marco Morabito, Lorenzo Mieli, Gabriele Moratti and Peter Spears. Giovanni Corrado, Raffaella Viscardi, Marco Colombo and Moreno Zani served as executive producers.
Financiers are Italian companies The Apartment Pictures, 3 Marys Entertainment, Memo Films, Tenderstories, Elafilm, Excelsa, Serfis and Wise Pictures. Vision Distribution will release in Italy. WME Independent represented the filmmakers in the deal with MGM.
In the wake of Amazon's recent $8.5bn acquisition of MGM the parties involved in the Bones And All deal did not miss the opportunity to trumpet the film's theatrical potential. Film group chairman Mike De Luca and film group president Pam Abdy said it was "a must-see on the big screen", while Guadagnino praised "a studio that so clearly loves filmmakers and respects bold vision".