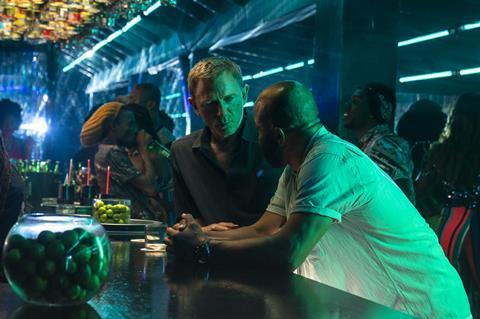 Amazon has closed its $8.5bn acquisition of MGM after European Union anti-trust regulators cleared the deal.
The transaction, first announced last May, is a huge boost to Amazon's content offering against the backdrop of the streaming wars with rival platforms besides Netflix ramping up on content spend.
The US Federal Trade Commission passed its deadline to make objections however it is believed it may still do so in the months ahead.
Exploiting the MGM library was the key impetus driving the transaction. Amazon Studios gets to pore over 4,000 films and 17,000 television shows. The film library includes the James Bond, Legally Blonde, Rocky, Poltergeist and Pink Panther franchises, Robocop, The Silence Of The Lambs and Thelma & Louise. Among MGM's television gems are The Handmaid's Tale and Fargo.
It is believed MGM will operate as a label and while there was no indication at time of writing of leadership shuffles that will come and more is expected to become clear after a town hall meeting on Friday. Jennifer Salke heads Amazon Studios and announced this week that Julie Rapaport had assumed sole oversight of the movies division after co-head Matt Newman moved to sports.
MGM has enjoyed a high profile few months resulting from the smart activity over recent years led by industry veteran Mike De Luca and his respected team of well connected executives with taste. Paul Thomas Anderson's Licorice Pizza has three Oscar nominations including best picture and finished on many critics' best of 2021 lists. No Time To Die earned three nods and grossed $774m at the worldwide box office and House Of Gucci grossed more than $150m globally.
Screen understands Amazon does not intend to make any changes to the Bond franchise, which it now controls with Eon and will have to wok in lockstep with Barbara Broccoli, who has shepherded the franchise with considerable acuity over the years and will not be pushed into anything she believes strays too far from the property.
Additionally it is understood Amazon not does it intend to alter MGM release dates through UA Releasing or change projects in the pipeline. Sources said there will be theatrical releases in support of films determined on a case-by-case basis, and not all MGM content will become exclusive to Amazon's Prime Video platform.