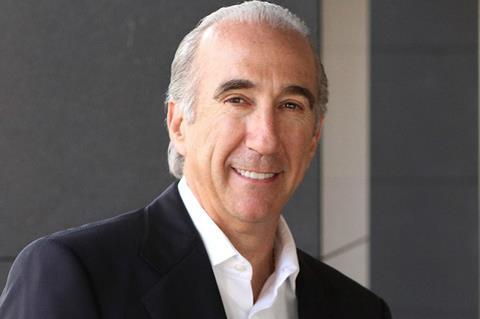 Recently installed MGM COO and veteran entertainment lawyer Chris Brearton took care to avoid the subject of Gary Barber's shock exit in an earnings call on Wednesday (March 28).
Brearton told analysts he would not take questions on last week's development, preferring instead to focus on year-end results that in fact served to highlight how Barber left the studio in good shape.
MGM posted revenue of $1.3bn for the year through December 31 2017, marking a 10% rise that the studio said was fuelled by the mid-year acquisition of EPIX and growth in its television content business. Titles include Emmy winner The Handmaid's Tale and Fargo.
Adjusted earning for the year climbed 5% year-on-year to $423m, while net income reached $549m, which studio brass attributed to corporate tax reform that reduced the company's federal tax rate by 40%, from 35% to 21%.
"Our transformational accomplishments during the year have repositioned the company to enhance its operational results in the years ahead," MGM CFO Ken Kay said, before going on to reference the relaunch of Orion Pictures and a return to US distribution.
"Looking ahead, we are focused on driving significant growth by continuing to invest in our strategic initiatives, including our enhanced content strategy that we believe will provide substantial future revenue opportunities as we expand the distribution of EPIX, take advantage of our global platform capabilities and capitalize on the increasing global demand for premium content."