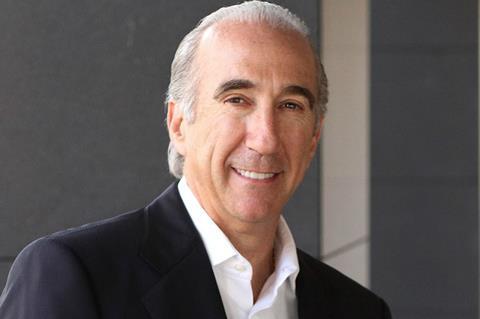 MGM chairman and CEO Gary Barber has departed the company after seven-and-a-half years in a shock move announced on Monday night (March 19). No reason for Barber's departure was given at time of writing.

MGM's lacklustre recent track record at the box office, capped by the weekend's disappointing $26.3m North American launch of the Tomb Raider reboot, would seem to be a contributing factor in Barber's exit. Adding to the surprise is the fact that last year he extended his contract to 2022.
The company will provide a business update on its scheduled Q4 2017 earnings call on March 28. The board issued a statement on Monday night hailing Barber's service at the helm of the revived studio he joined in October 2010 from Spyglass Entertainment, the company he previously ran with Roger Birnbaum.
The board has formed a temporary Office of the CEO comprised of existing members of the senior management team while it searches for a replacement. The board includes former Pixar, Paramount Pictures and Disney executive Ann Mather; former CBS and Viacom executive Fredric Reynolds; former Microsoft/Xbox Studios and CBS executive Nancy Tellem; Google Ventures CEO David Krane; and Highland Capital Management CEO James Dondero.
"Over the past eight years, MGM has successfully built a world class company and talented team," board chairman Kevin Ulrich said in a statement. "With this transformation complete, MGM is uniquely positioned for exceptional future growth in the evolving entertainment landscape. Now is the right time to enable the next generation of leadership who can help drive the creativity, collaboration and partnership needed to continue the Company's positive trajectory. Looking forward, we are committed to empowering our team to take charge, innovate and execute on the promising opportunities in front of MGM."
Ulrich continued, "On behalf of MGM's board of directors, I would like to thank Gary for his contributions and for leading MGM with the highest integrity over the last eight years. Gary has played a key role in the development and execution of our strategic plan, which laid an important foundation for MGM."
While Tomb Raider's US opening weekend fell short of where it needed to be (MGM and Warner Bros co-financed and the reboot reportedly cost $94m excluding marketing spend) the film's international performance through Warner Bros and MGM has been strong. It added $87.2m over the weekend for an early $105.2m international running total.
The Death Wish reboot starring Bruce Willis opened earlier in the month and stands at a so-so $29.9m after three weekends. The film reportedly cost $30m excluding marketing spend. The last MGM release before that was the drama Every Day, which opened via the revived Orion label last month and stands at $6.1m after four weekends. It reportedly cost $4.9m excluding P&A.
Barber has enjoyed success with the James Bond franchise, which MGM owns jointly with Eon Productions, overseeing two releases on his watch. 2015's Spectre grossed $200m of its $880m global haul in North America, while 2012 release Skyfall achieved $304m of its $1.1bn worldwide box office in North America – both via Sony. MGM and Eon Productions announced Bond 25 starring Daniel Craig will open on November 8 2019. Sony's distribution deal expired after Spectre and the Bond franchise is up for grabs.