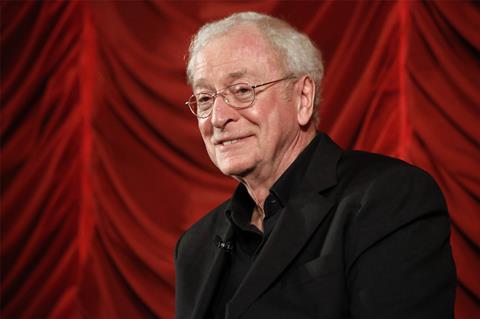 Michael Caine and Glenda Jackson are to star in upcoming drama The Great Escaper, which Pathe will introduce at the virtual European Film Market (EFM) next month.
Oliver Parker, who most recently directed Swimming With Men and a reboot of classic comedy series Dad's Army, will direct the feature from a script by William Ivory, whose credits include Made In Dagenham. Filming is set to begin in June.
Pathé will distribute the film in the UK, France and Switzerland, and will handle world sales.
Inspired by true events, Caine will play octogenarian Bernard Jordan, who escaped from his care home in the summer of 2014 to attend the 70th Anniversary of the D-Day Landings in France.
Jackson will play his wife of 60 years, Irene, and follows Jordan's 48-hour adventure as he slipped out of his care home to join fellow war veterans on a beach in Normandy, commemorating their fallen comrades.
Both actors are two-time Oscar winners, Caine for The Cider House Rules and Hannah And Her Sisters, and Jackson for A Touch Of Class and Women In Love. Jackson made a return to acting in 2019 with acclaimed TV feature Elizabeth Is Missing, after a break of more than 15 years while she was a Member of Parliament.
Producers are Robert Bernstein and Douglas Rae (Nowhere Boy). It is an Ecosse Films production for Pathe, BBC Film and Ingenious Media. Executive producers are Cameron McCracken and Jenny Borgars for Pathé, Rose Garnett for BBC Film, and Andrea Scarso for Ingenious.