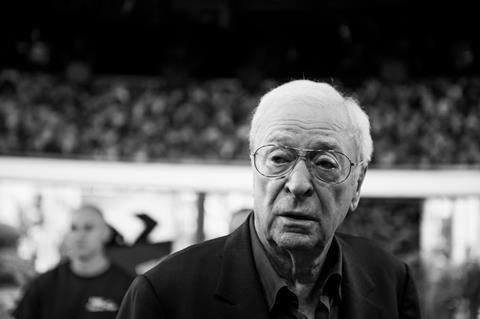 Michael Caine has joined Ben Foster in director Petr Jákl's historical action drama Medieval from J.B.J Film and Elevated Films.
The film is scheduled to shoot in and around Prague in the Czech Republic this autumn and has the support of a number of national and regional bodies, among them the Czech Film Fund, the Prague Film Fund, and Creative Europe – Media.
Jákl wrote the screenplay and will produce alongside Cassian Elwes. The story is inspired by the legend of 14th century warlord Jan Zizka of Trocnov (Foster), who along with his band of mercenaries became entangled with an heiress and battled a rival King in a struggle for equality for the Czech people.
Caine will play Lord Boresh, the right hand of Czech King Wenceslaus IV. He will next be seen in James Marsh's King Of Thieves alongside Jim Broadbent, Ray Winstone, and Paul Whitehouse.
"It's been a dream of mine to make film with Michael Caine since I first started working in the business," said Elwes. "Now this dream has come true and I couldn't be more excited. He's a living legend."
Additional support for the production includes the Middle Bohemia Region, the capital city of Prague, and the president of the Senate of Parliament of the Czech Republic.