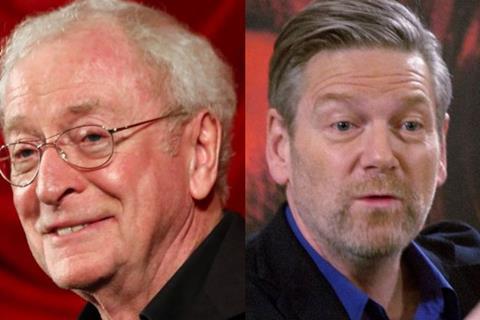 Michael Caine and Kenneth Branagh will reunite with Christopher Nolan on the upcoming spy thriller Tenet, which Warner Bros said is in production now and will shoot in seven countries.

Aaron Taylor-Johnson has also signed on with Clémence Poésy and Dimple Kapadia. They take their place alongside previously announced BlacKkKlansman star John David Washington, Elizabeth Debicki, and Robert Pattinson.
Caine worked with Nolan on Interstellar and the Batman franchise, and Branagh starred in Dunkirk.
Little is known about the plot except that it involves international espionage. Pattinson has previously told reporters the screenplay was "unreal". Nolan and Emma Thomas are producing. The studio has set a July 17, 2020, date.
Nolan's last film, Dunkirk, grossed $527m worldwide, earning $337.2m internationally and the $189.7m balance in North America.