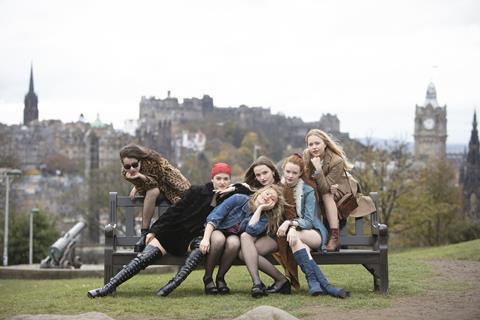 Michael Caton-Jones' The Sopranos, an adaptation of Alan Warner's novel of the same name about a choir of Catholic school girls on a trip to Edinburgh, has begun production in the Scottish capital backed by Sony Pictures International Productions (SPIP) and Screen Scotland.
Caton-Jones first optioned Warner's novel in 1998. "It was always fundamental that the spirit of these fantastic strong female characters was brought to life accurately," he said.
The Scotland-born filmmaker has co-written the film with Alan Sharp and Rachel Hirons. Caton-Jones and Laura Viederman are producing for Four Point Play Pictures, alongside Sigma Films' Brian Coffey.
The executive producers are Warner and Jennifer Armitage of Screen Scotland.
Set in the 1990s, the film takes place over the course of a single day as the choral group travel to the Scottish capital for a music competition. It will shoot entirely in Scotland.
The cast includes Eve Austin, Tallulah Greive, Abigail Lawrie, Sally Messham, Rona Morison, and Marli Siu, who last month was named a Screen UK and Ireland Star Of Tomorrow 2018. Kate Dickie and David Hayman also star.
Creative executive Luke Scrase is overseeing the project for SPIP which is the local production arm of Sony Pictures Entertainment's Motion Picture Group. Its credits include Slaughterhouse Rulez, starring Michael Sheen, Asa Butterfield, Finn Cole, Simon Pegg, and Nick Frost, which is now on release, and Michael Winterbottom's Greed, starring Steve Coogan, David Mitchell and Isla Fisher, which is in production.