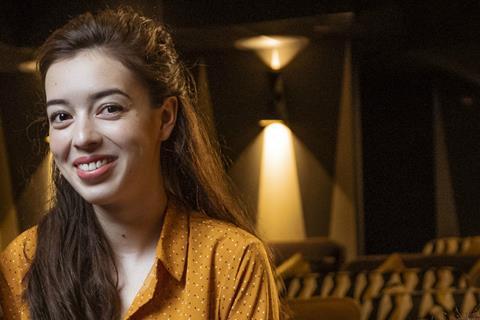 Marli Siu grew up Forres, north-east Scotland, to a Hong Kong-born father and Scottish mother. She recently beat out hundreds of contenders to take the lead role in Scott Graham's upcoming drama We Don't Talk About Love opposite Mark Stanley.
"Working with Scott was a bit surreal," she says. "It was a phenomenal experience because he really trusts his actors; there was so much freedom with that film to be completely in the moment."
Graham is equally as enthusiastic about his young star. "There is a joy and a freedom to the way Marli works," he says. "She gives you something different every time. She added about a month to our edit because she gave us so many choices. She's the kind of actor you want to give your character to because you know she will care for her and make her fly."
Growing up in rural Scotland, opportunities to explore Siu's dramatic impulses were limited until she studied English and drama at Edinburgh Napier University. She subsequently moved to London after appearing in a series of short films, and quickly won a role on the CBBC web series Dixi.
Next came the part of Lisa in John McPhail's zombie musical Anna And The Apocalypse, set in the fictional town of Little Haven and following a group of high-school students who must rally together amid a looming zombie apocalypse. After premiering at Fantastic Fest in Austin, Texas, a UK release is set for Christmas 2018. "It was such an incredible experience," she says.
And Siu is excited for what lies ahead. "Acting is such an integral part of the world. It's a form of art that doesn't cut anyone off," she says. "Cinema is so accessible to people from all walks of life and it's amazing to be a part of."
Contact: Jeanette Hunter, Shepherd Management