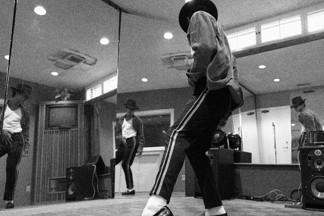 Michael Jackson's nephew Jaafar Jackson has been cast as the lead in Jackson and will portray the legendary performer in the upcoming biopic for producer Graham King and Lionsgate.
The 26-year-old (pictured) is the second youngest son to Jermaine Jackson and nephew to Michael Jackson. Principal photography is scheduled to commence this year and the film is being produced by King and the co-executors of the Michael Jackson estate, John Branca and John McClain.
Antoine Fuqua directs from a screenplay by John Logan (The Aviator).
Representatives of the film said it will give audiences "an in-depth portrayal of the complicated man who became the King of Pop. It will bring to life Jackson's most iconic performances as it gives an informed insight into the entertainer's artistic process and personal life".
It remains to be seen how the story might tackle allegations of child sex abuse Jackson faced during the latter stages of his life. He settled a lawsuit out of court and in a later, separate, matter was acquitted of child molestation charges in a trial that concluded in 2005.
Jackson consistently denied any wrongdoing until his death on June 25, 2009, and his estate continues to do so.