Michel Franco's April's Daughter, which has its UK premiere at the BFI London Film Festival tonight (October 6), has scored a deal for UK distribution.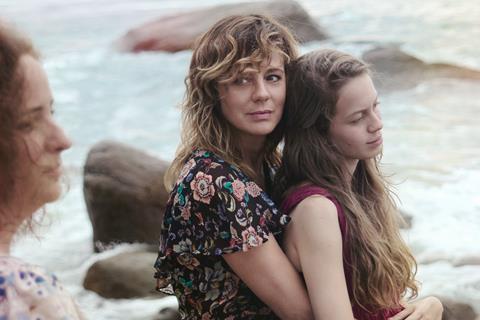 Sales agent Protagonist Pictures has inked an agreement for all UK media rights with specialist distribution company Alarm Pictures. The deal was negotiated by Protagonist's international sales manager George Hamilton and Alarm's managing director Alex Mandell.
Founded in 2014, Alarm Pictures has released coming-of-age comedy Ping Pong Summer and heist thriller 7 Minutes in the UK. The company previously struck a deal with Protagonist for UK rights to Max Landis' 2015 romantic comedy Me Him Her.
April's Daughter premiered in Cannes Film Festival's Un Certain Regard strand, where it won the Special Jury Prize. It has since had berths at Karlovy Vary and Toronto, and plays in LFF's Dare programme
Starring Emma Suarez (Julieta), the film tells the story of 17-year-old Valeria who is pregnant by her teenage boyfriend, but hasn't informed her absent mother April. When her sister Clara goes behind her back and calls their mother, she arrives full of concern, support and tenderness. But once the baby is born, it soon becomes clear why Valeria wanted to keep April as far away as possible.
Ana Valeria Becerril, Joanna Larequi, Enrique Arrizon and Hernán Mendoza also star.
Franco wrote and directed the film, and produced through his banner Lucía Films. Lorenzo Vigas and Moises Zonana are also producers of the film. Executive producers on the project are Rodolfo Cova, David Zonana, Gabriel Ripstein and Tim Roth.
Mandell commented on the deal: "I'm absolutely delighted to have come on board such a wonderful film which deservedly has huge prestige behind it. Michel Franco is an exceptional filmmaker and Alarm Pictures is proud to distribute and represent films that are purely about directorial talent."
Protagonist CEO Dave Bishop added: "We have always had great experiences with Alarm, and Protagonist is excited to partner with them again to bring Michel Franco's unique and original Cannes success to British audiences".