Canadian actress Michelle Mylett and Scotland's Kate Dickie have signed to star in Paul Raschid's interactive sci-fi film The Complex for UK producers John Giwa-Amu of Red & Black Films and Jade Alexander of Little Jade Productions, which starts shooting in the UK today (Monday April 29).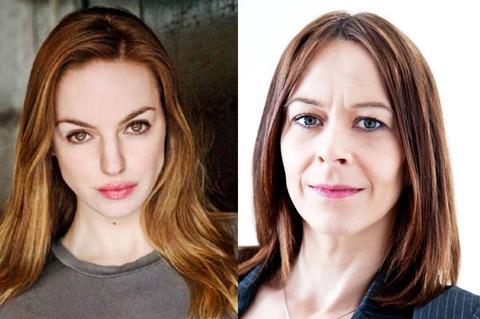 The film/game hybrid is being made with UK video games company Wales Interactive, which will develop the technology and publish across multiple gaming platforms. The producers are speaking to streaming platforms about hosting the project.
The Complex is written by Lynn Renee Maxcy, part of the writing team behind The Handmaid's Tale. Set in a near future London, the story follows two scientists who find themselves locked in a secure bio-weapons facility after a major terror attack with time and air running out. Al Weaver is also in the cast.
Viewers will be tasked with helping them to escape. The interactive content will provide the opportunity to influence the narrative by making decisions periodically.
The project is being produced with Brockway Pictures, Great Point Media and Good Gate Media. Financiers are Wales Interactive and Fields Park.
Producer Giwa-Amu's credits include 2013 sci-fi The Machine. Jade Alexander produced 2012 comedy-horror After Death, while director Raschid previously made sci-fi White Chamber in 2018.