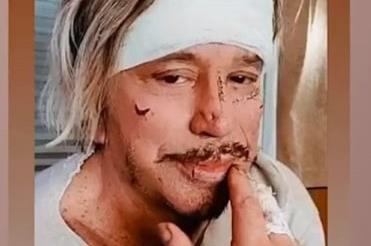 Mickey Rourke is flying home to the US today (September 15) after filming his scenes in Greece on Pure Flix/Quality Flix sales title Man Of God.
Rourke and Russian star Alexander Petrov flew to Greece earlier this month where production on the US-Greece feature from Simeon Entertainment and View Master Films resumed following five weeks of principal photography in and around Athens in June-July.
Rourke, who like Petrov travelled to Greece after travel restrictions on flying into Europe were relaxed, landed on September 8.
Man Of God centres on Saint Nektarios of Aegina, a humble Greek Orthodox priest who was persecuted by powers within the church and died in 1920.
Rourke plays a paralysed man who is admitted to the same hospital room as Nektarios and who is cured after he touches Nektarios' undershirt after the latter dies.
Rourke, whose credits include The Wrestler and Angel Heart, shot his scenes on September 12 on the premises of Dromokaitio mental hospital with Covid-19 protocols in place.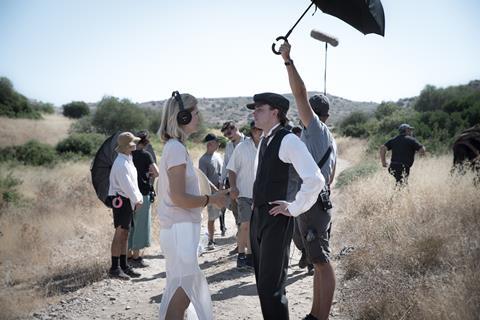 Potter's Simeon Entertainment patner Yelena Popovic wrote and is directing the faith-based film. It had been scheduled to shoot earlier in the year and was two days out from the start of production when Greece went into lockdown in mid-March.
Petrov, a double Golden Eagle Awards winner for Tekst and S'parta, will continue shooting in Aegina and plays Kostas, an assistant to Saint Nektarios at ecclesiastical school who becomes the priest's follower.
Man Of God is scheduled to wrap on September 21 and benefits from the 35% cash rebate and is being made in association with the Holy Monastery of Vatopedy St. Mountain, St. Maxim the Greek Institute and Eurogroup Ltd.
Support comes from the Holy Metropolis of Mesogaea and Lavriotiki, Deep Dream, Ingenuity-FO and EKOME (The National Center of Audiovisual Media and Communication).
Pure Flix/Quality Flix launched pre-sales at virtual Cannes and said it was fielding interest from, among others, France, Germany, Latin America, Australia, and South Korea.