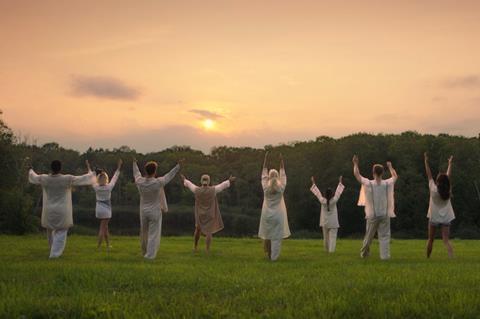 LA-based Mind the Gap Productions, led by Giulia Prenna, has come on board to handle world sales on The Shuroo Process, the directorial debut of UK actor/filmmaker Emrhys Cooper.
Zachary Quinto is an executive producer on the project, which has just been completed and makes its market premiere at the EFM.
The cast includes Brad Dourif (One Flew Over The Cuckoo's Nest) and his daughter Fiona Dourif (Shameless), who was recently confirmed as the star of HBO Max's new YA drama Red Bird Lane. Other cast members include Donal Brophy and Eric Roberts appearing as himself.
The story concerns a young New York-based freelance magazine journalist who becomes infatuated by a charismatic self-help guru and embarks on a journey of self-discovery that has catastrophic consequences.
Cooper co-wrote the script with Brophy (who plays the guru), and produced through his banner Idyllwild Pictures alongside Lynn Mancinelli, Brophy, Benjamin J Murray and Glen Trotiner.
Mind The Gap has also confirmed further deals on action movie Russian Raid including Latin America (A2), France (ProgramStore), Germany (Tiberius), UK (Eureka), Poland (Media Squad) and Spain (Media Solution Partners).
The film sold to WellGo Entertainment for North America at virtual Cannes last year.