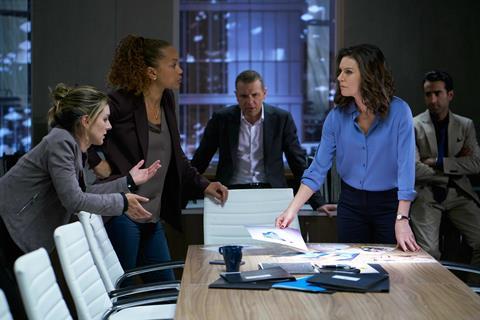 eOne has licensed new crime procedural series The Detail and hit drama Designated Survivor to Channel 5 for the UK.
The Detail has also been licensed to TNT Nordic, Fox Networks for the Middle East, Yes DBS for Israel, Cosmote TV for Greece and SBS Belgium. It was previously licensed to France Televisions.
The 10-episode ensemble drama stars Angela Griffin, Shenae Grimes-Beech and Wendy Crewson as homicide investigators who solve crimes while navigating the complicated demands of their personal lives.
The series was developed by Ley Lukins, who serves as co-showrunner and executive producer with Adam Pettle, and is produced by ICF Films and eOne in association with Canadian Television (CTV).
Designated Survivor is currently in its second season on US broadcast network ABC, with Kiefer Sutherland starring as a low-level cabinet member suddenly appointed president of the US. The series is also seen on CTV in Canada and internationally on Netflix.
Dan Gopal, eOne's executive vice-president of sales, EMEA, international distribution, said: "We are delighted to see so many of our partners acquiring The Detail, and have no doubt that this female-led contemporary police procedural will deliver primetime success as it rolls out across the region."
Katie Keenan, vice-president and head of acquisitions for Channel 5, added: "We are thrilled to be working with eOne in bringing these high-quality drama series starring award-winning talent to Channel 5's portfolio of free-to-air services."
On the eve of this week's MIP-TV market in Cannes, eOne also reported deals on Mary Kills People, which has been sold to Fox Networks in the Middle East, Ziggo in the Netherlands and Movistar+, Telefonica's Spanish pay outlet; Ice, sold to Sony AXN in Germany, Switzerland and Austria, and AMC Iberia/Multicanal in Spain and Portugal; and Cardinal, which has gone to LaF, the Feltrinelli pay-TV channel, in Italy.